Crypto Weekly Wrap: 10th November 2023
The crypto market has experienced significant movements and developments in recent days, with Bitcoin prices surging to near $38,000. This rally probably triggered a "short squeeze," leading to the liquidation of just under $50 million in Bitcoin shorts within a four-hour period. The short squeeze phenomenon occurs when short sellers, anticipating a price drop, are forced to cover their positions, further driving the prices higher.
The catalyst for this bullish momentum was the news that the U.S. Securities and Exchange Commission (SEC) has initiated talks with fund manager Grayscale. The discussions revolve around the ongoing legal battle concerning the conversion of the Grayscale Bitcoin Trust into a spot ETF. The potential approval of these ETFs is seen as a significant step forward for the crypto market, particularly in the context of institutional acceptance and integration.
The impact of these developments is reflected in the pre-market trading of U.S. crypto-centric companies. Coinbase, MicroStrategy, Marathon, and Riot experienced positive gains, showcasing the influence of Bitcoin's rally on related stocks. However, Robinhood showed more restrained gains after reporting drops in revenue and trading activity.
The Untapped Potential of On-chain Structured Products in DeFi
Amidst the Bitcoin fervour, the decentralised finance (DeFi) space is witnessing a growing interest in on-chain structured products. Currently representing only 0.07% of the crypto market, on-chain structured products include index tokens and strategy tokens. Despite their relatively small market share, the sector has shown promise, with projects like Yearn, Compound, and Index Coop launching offerings in 2020 and capturing significant TVL during the 2021 bull market.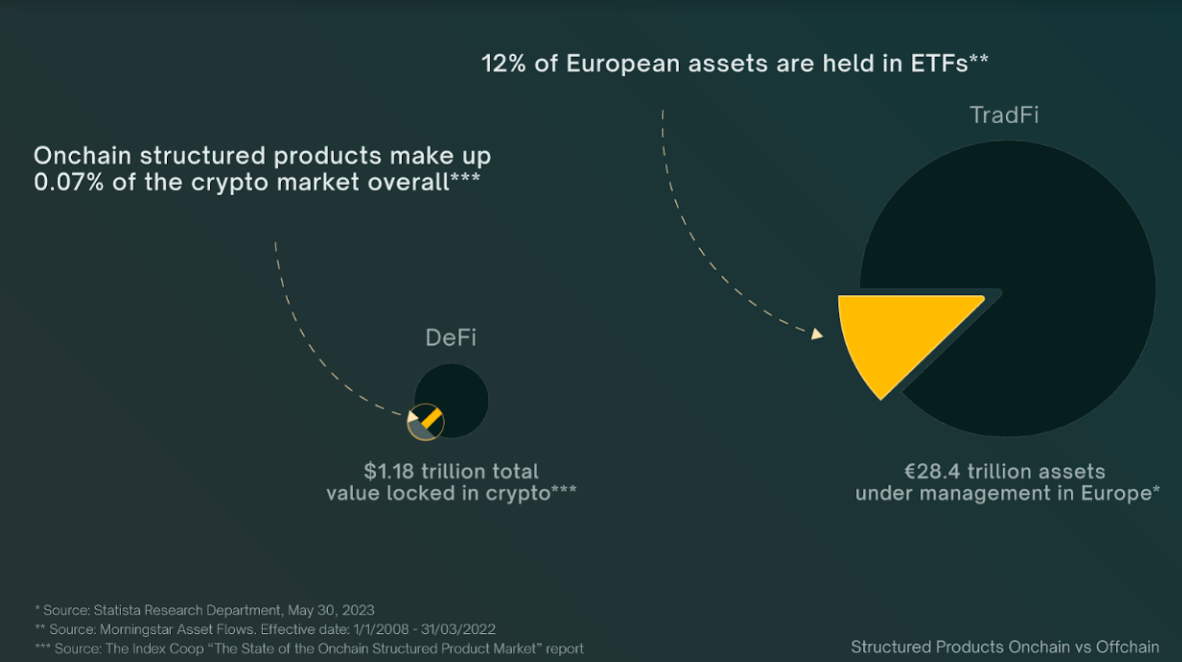 The Index Coop remains bullish on the long-term potential of on-chain structured products due to their advantages in transparency, security, accessibility, automation, and liquidity. However, regulatory ambiguity, nascent technology, and market infrastructure have hindered the sector's growth. The potential approval of BlackRock's spot Bitcoin ETF and Grayscale's spot Ethereum ETFs in the U.S. is seen as a positive sign for the on-chain structured product sector.
FTX 2.0: A Potential Comeback and the Resilience of Solana
The crypto community is buzzing about the potential revival of FTX, following its bankruptcy. Proof Group, part of the consortium that won the bidding for Celsius, is among the parties attempting to buy FTX and relaunch it. FTX's return could make a significant impact, given its prior influence in the professional trading landscape.
Solana, a blockchain pitched toward the professional trading community, faced uncertainty after the downfall of Sam Bankman-Fried, an early backer and investor. However, Solana has made a surprising comeback, recovering from its post-FTX crash losses. This resurgence places the FTX bankruptcy estate in a position to potentially compensate customers who suffered losses.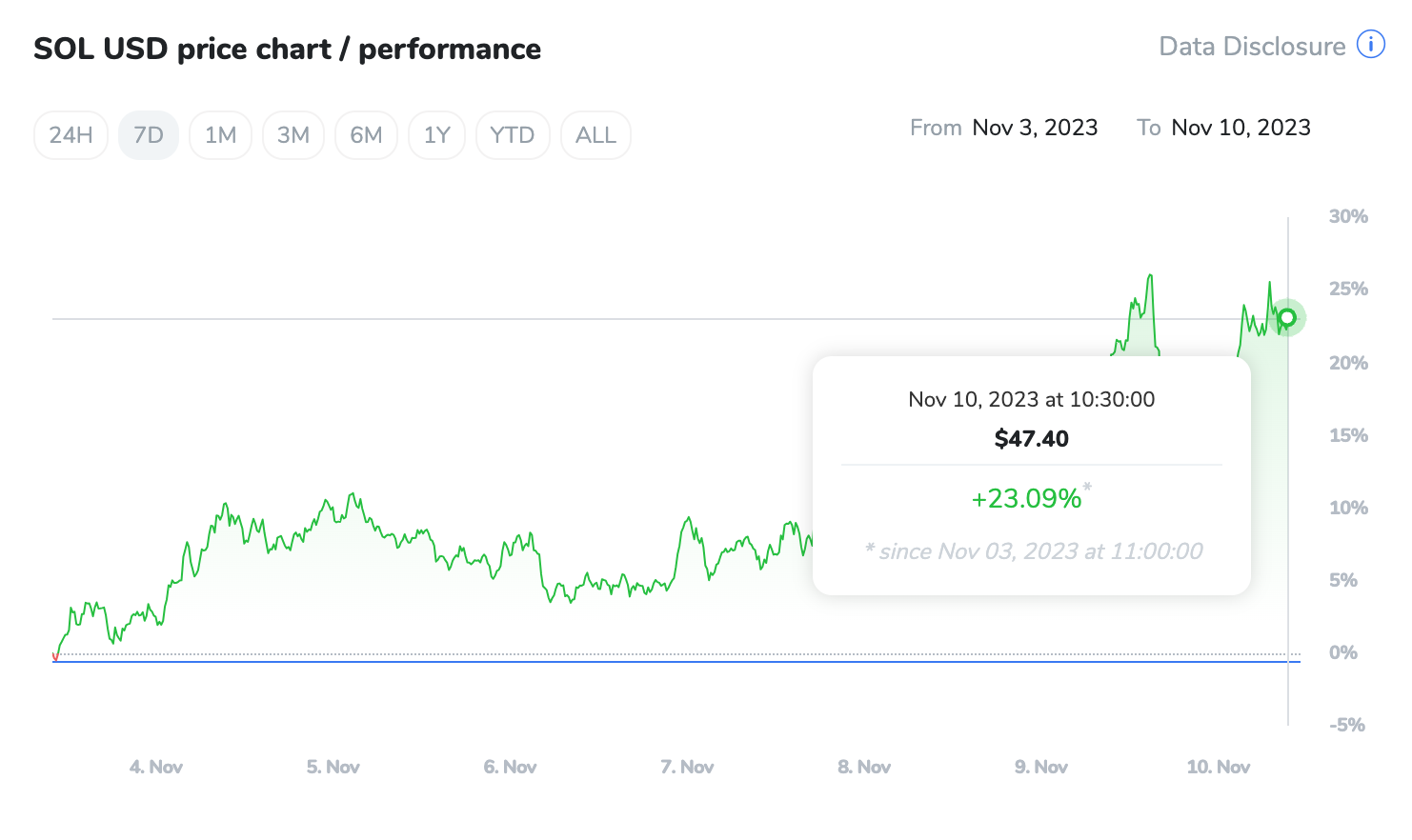 BlackRock's Moves and the Bitcoin-Ethereum Dynamics
The abrupt reversal in Bitcoin's price, from new year-to-date highs close to $38,000 to just above $36,000, may be attributed to reports of BlackRock setting up the iShares Ethereum Trust. This move, coupled with the rotation of funds from Bitcoin into Ether, suggests optimism about the potential approval of spot Ethereum ETFs.
While some may view this development as bearish for Bitcoin in the short term, it aligns with the broader narrative of financial institutions increasing their adoption of cryptocurrencies. The differential performance between Bitcoin and Ethereum may narrow, with Ether potentially closing the gap on Bitcoin in the coming weeks and months.
Bitcoin Technical Analysis: Unravelling Trends and Potential Scenarios
Bitcoin's recent price movement, experiencing an abrupt reversal from new year-to-date highs around $38,000 to trade just above $36,000, prompts a closer look at its technical indicators. This pullback, rather than signalling a reversal of the overall bullish trend, appears to be a temporary correction within the broader upward trajectory.
Key Support and Resistance Levels
As Bitcoin consolidates around the $36,000 mark, key support and resistance levels come into focus. The immediate support is seen in the $35,800 area, where the cryptocurrency bounced during earlier U.S. session lows. This level serves as a critical point for short-term traders, and a sustained move below it might indicate increased selling pressure.
On the upside, the $38,000 level, which recently acted as a resistance point, now turns into a crucial hurdle for Bitcoin to overcome. A decisive break above this level could pave the way for further upside momentum, potentially challenging the next key resistance level just above $48,000.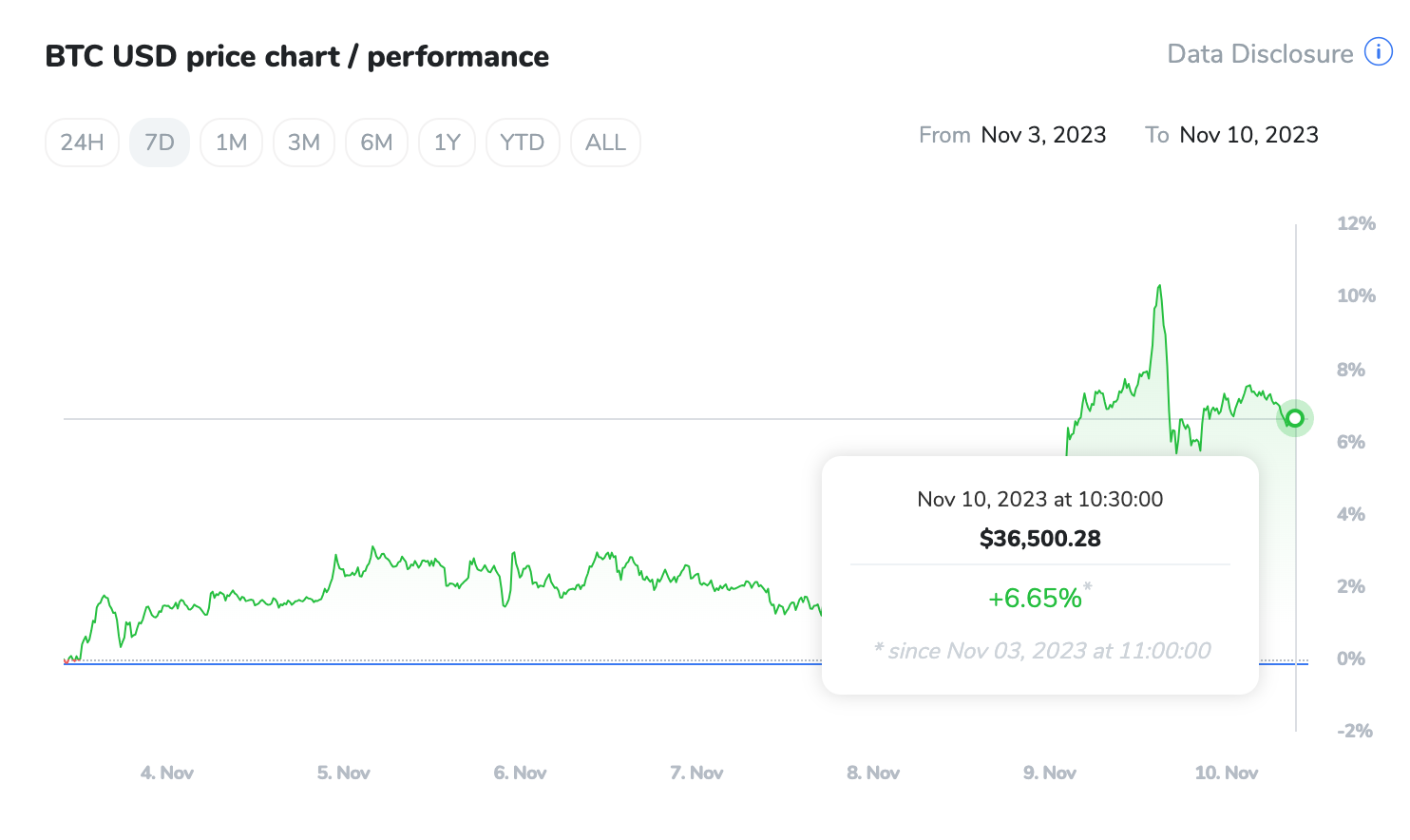 Moving Averages and Momentum Indicators
Analysing Bitcoin's moving averages provides additional insights into its price trends. The 50-day and 200-day moving averages are commonly used to identify the overall trend direction. Currently, Bitcoin remains well above both moving averages, affirming the bullish sentiment in the mid to long term.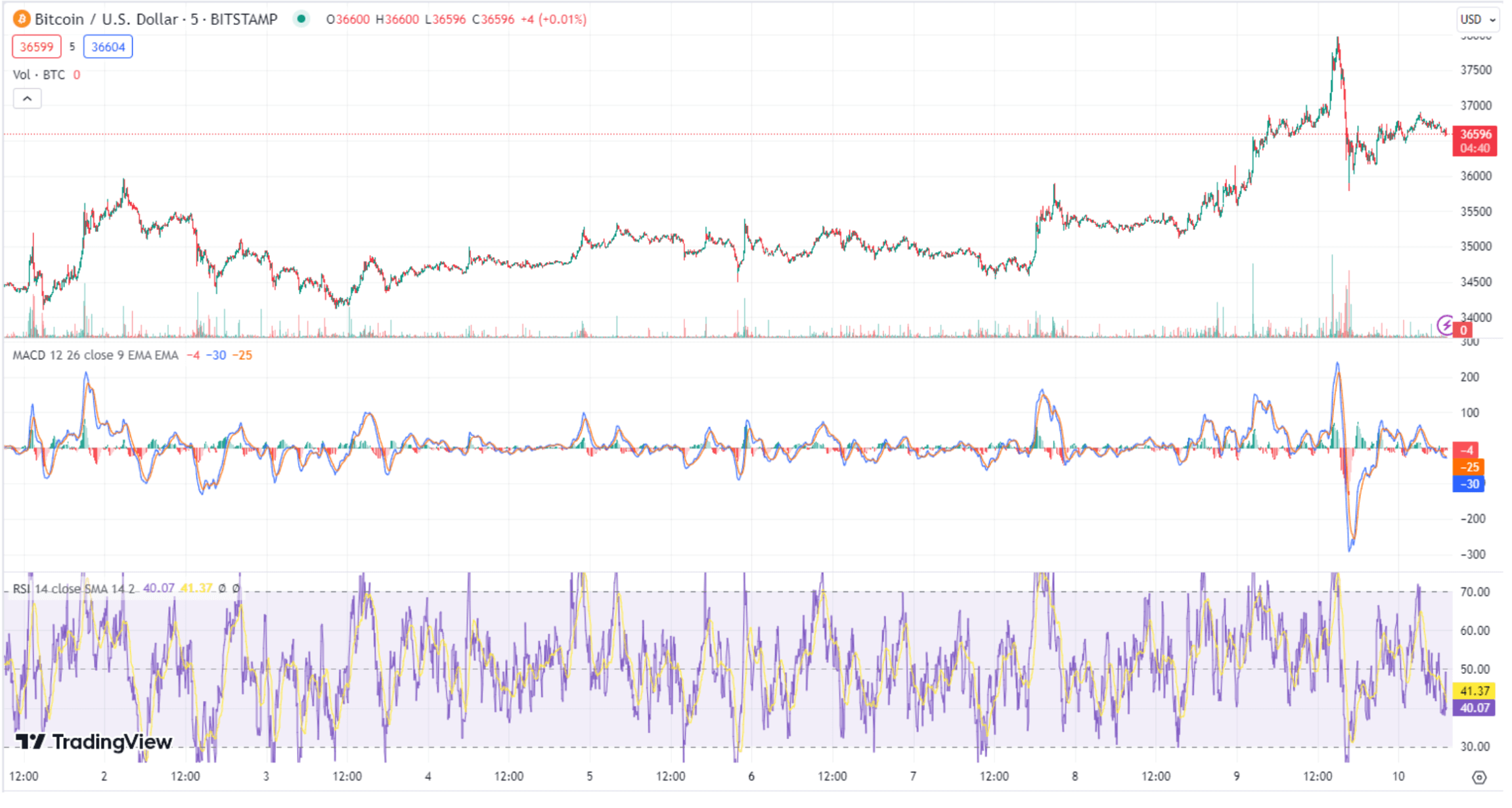 Regulatory Developments and External Factors
Beyond technical indicators, external factors such as regulatory developments and macroeconomic trends also play a significant role in shaping Bitcoin's price outlook. News related to regulatory clarity, institutional adoption, or geopolitical events can have immediate impacts on market sentiment and, consequently, on Bitcoin's price.
As the SEC actively engages with Grayscale on spot Bitcoin ETF applications, the regulatory landscape becomes a critical factor to monitor. Any positive developments on the regulatory front could serve as a catalyst for renewed bullish momentum.
A noteworthy indicator of potential trend changes in Bitcoin's price is the surge in open interest in CME's standard BTC futures. The 35% increase in open interest over four weeks suggests that Bitcoin's current rally might face headwinds, leading to a price pullback. The standard contract, considered a bellwether for institutional activity, is sized at 5 BTC ($173,000).
Prospects and Strategic Considerations
While short-term price movements are influenced by a myriad of factors, strategic investors often focus on the long-term prospects of Bitcoin. The approaching Bitcoin halving, historical price patterns, and the broader trend of increasing institutional adoption contribute to a positive long-term investment thesis.
In conclusion, the technical analysis of Bitcoin suggests a nuanced outlook. Traders and investors are advised to consider a holistic approach, combining technical analysis with an awareness of external factors, to navigate the market successfully.
Investing in Crypto - Guide
Learn about the cryptocurrency market, discover Crypto Strategies, and master the art of building your crypto portfolio.
Download