Investing 101
May 9, 2019
Invest all at once or gradually
Whether you are thinking about investing in cryptocurrencies, stocks, bonds, or mutual funds, you will eventually need to make an important decision – "Do I invest my hard earned savings in a single Lump Sum or to use the Dollar Cost Averaging Strategy?"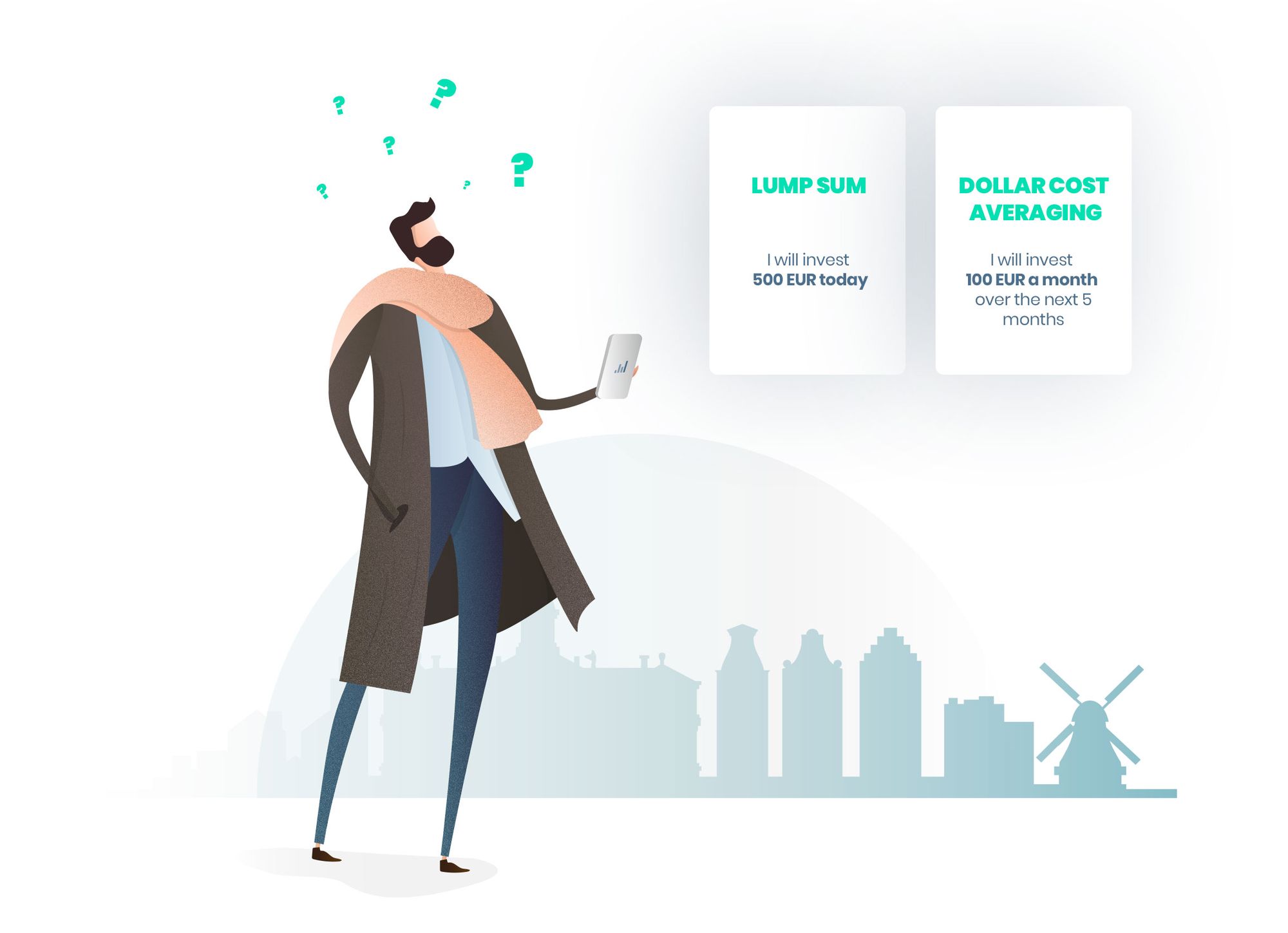 Daan works in a car repair shop in a suburb of Amsterdam, and has been actively saving for the past five months. He has managed to save 500 EUR and has recently came across ICONOMI, where he is now planning to make his first investment. He has already picked the Crypto Strategy for his investment and is now facing his final decision, how will he invest his savings? He is considering two options, either investing all 500 EUR today (Lump sum Strategy), or 100 EUR a month over the next five months (Dollar Cost Averaging Strategy).
Pros and Cons of both Strategies
If you are now wondering why not doing a bit of both, of course, you could also do that. In any case, the decision should always be based on your personal circumstances. That being said, let's jump into the pros and cons of both Strategies, the Lump sum and Dollar Cost Averaging.
Most academic researchers believe that investing a lump sum usually generates a better long-run return than investing smaller amounts over time. The main reason for that is the fact that bull markets tend to be longer than the bear ones (this holds true for crypto, as well as the stock market). Combining this with the compounding of return would confirm that investing the lump sum of money is a better Strategy. In addition, it is likely to lower transaction costs and give you a better entry point (in case we are in a bull market).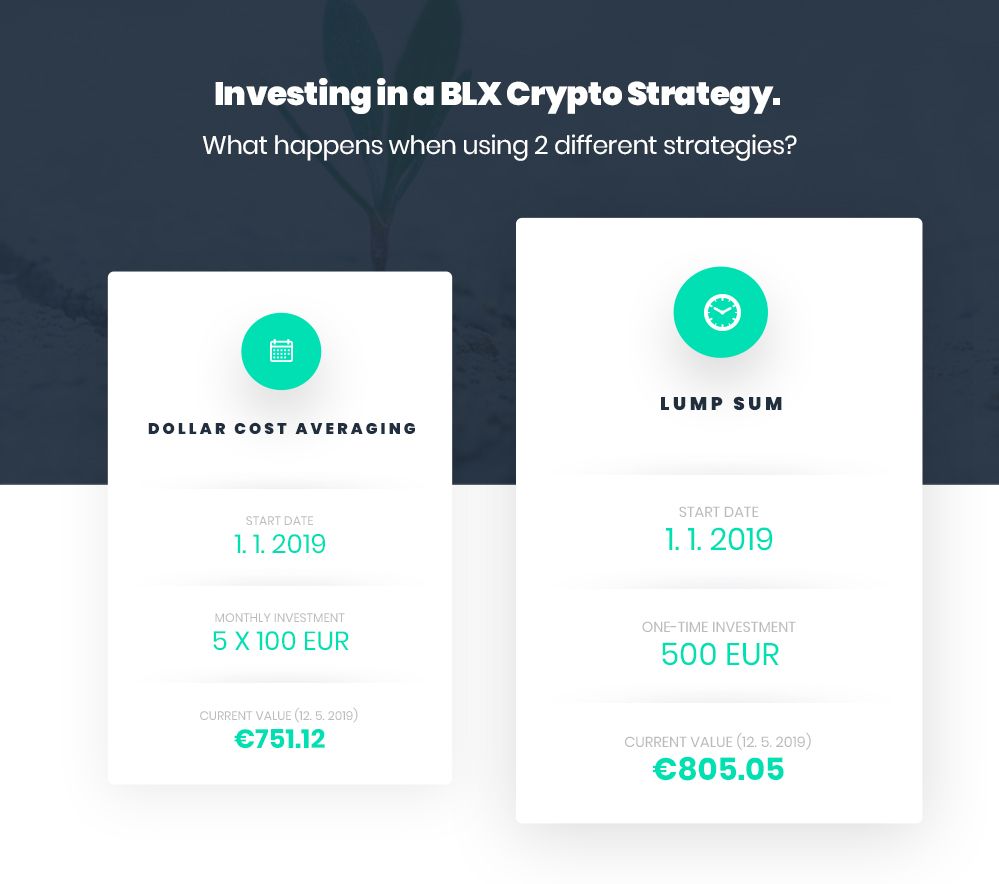 Despite these findings, some people decide to invest their savings in instalments. You are probably asking yourself, why would someone want to do that?If researchers found that investing a lump sum is more profitable?
Well, many investors are willing to forego some of the upsides, and in return, avoid the perceived greater risk of the downside. In other words, if you expect the markets to go down, it makes sense to reduce the downside risk by investing slowly and lowering the average purchase price of the asset that you are investing in.
In conclusion?
If you believe that values are going to appreciate in the long run, then throwing in all your savings at once and praying for the Lambo might make sense. It may also be the case that you don't really have a lot of money lying around waiting to bring you generous returns. In that case, you might want to consider investing gradually and catch the early train.
No matter your investment Strategy decision, ICONOMI is here to make investing simple. On our platform, you can choose among single cryptocurrencies or copy Crypto Strategies handled by experienced traders.
Investing in Crypto - Guide
Learn about the cryptocurrency market, discover Crypto Strategies, and master the art of building your crypto portfolio.
Download