Investing 101
Aug 23, 2023
Week's Winner: Akropolis (AKRO)
Week's Winner: Akropolis (AKRO)

Empowering DeFi with AKRO Token
Akropolis (AKRO) is a decentralised finance (DeFi) platform designed to revolutionise the world of cryptocurrency-based financial services. Developers leverage the platform's infrastructure to create and launch decentralised applications (dApps) that enable users to own and operate their financial services. Central to this system is the AKRO token, serving as a governance tool and incentive mechanism.
AKRO holders wield the power to influence protocol changes by staking and voting. This democratic approach aligns with the ethos of DeFi, empowering the community to shape the platform's future. Earning AKRO becomes achievable by providing liquidity to dApps on the AkropolisOS SDK, a developer-friendly toolkit maintained by the platform. Akropolis also collaborates with leading DeFi platforms like Ethereum and Polkadot.
Recent news points to a bullish trend for Akropolis (AKRO) in the crypto market. The sustained bullish sentiment over the past five days highlights AKRO's positive performance in terms of volume and price. This score aids both short-term traders seeking rallies and long-term investors eyeing entry points.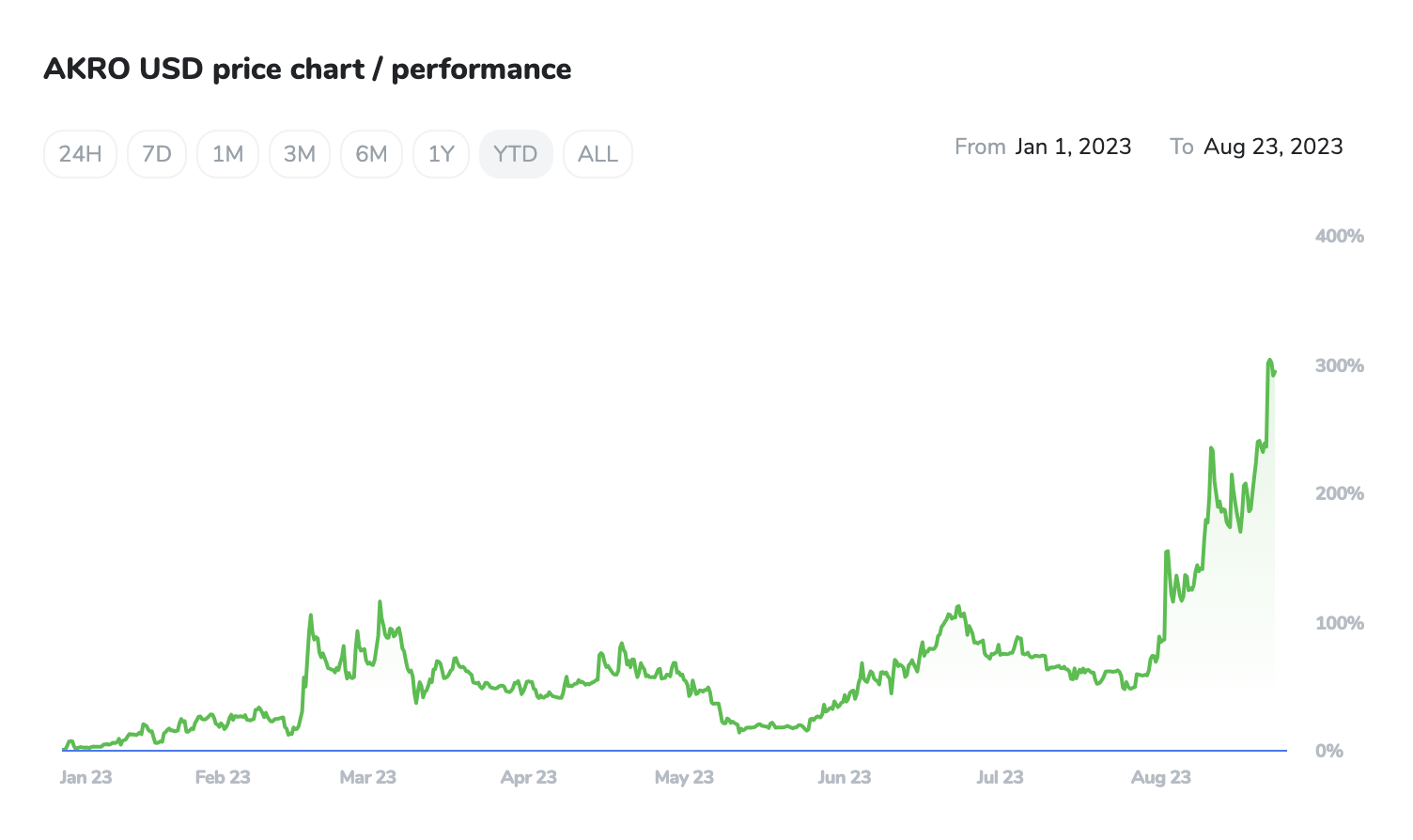 Market dynamics indicate that AKRO is currently trading near its five-day high. Impressively, it stands 58.83% higher than its recent low, showcasing its resilience. However, AKRO's current position also suggests a degree of volatility. While the coin is currently above resistance levels, the potential for volatility exists if the momentum of the ongoing rally subsides.

Noteworthy is AKRO's recent trading volume, which has been relatively subdued. This suggests a departure from the average volume observed over the past seven days, hinting at a possible transitional phase in trading activity.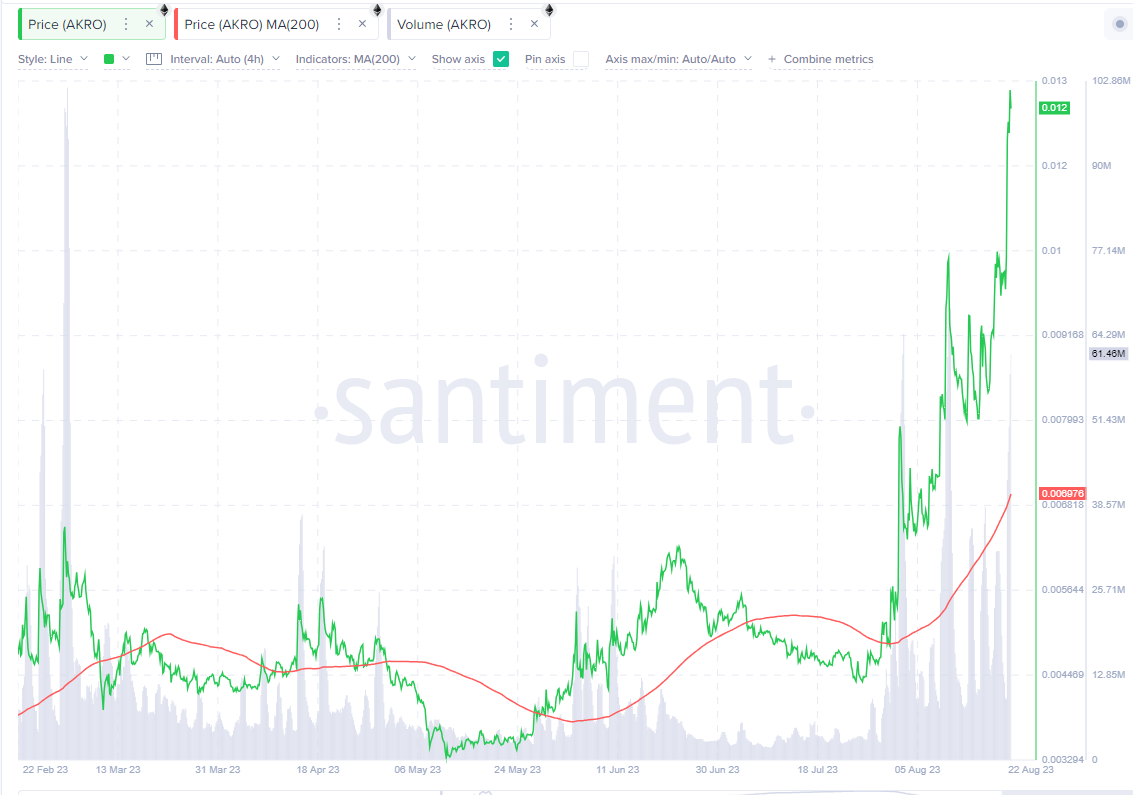 InvestorsObserver's risk analysis positions AKRO as a low-risk investment. This assessment, based on the token's susceptibility to manipulation, instils confidence among traders in its stability and security.
Technically, as of August 22, 2023, Akropolis's medium-term outlook indicates a breaking of the rising trend upward. This break signals the potential for an even stronger ascending direction, characterised by the absence of resistance levels. In the event of market retracement, support is anticipated around $0.00935. Historical volume trends reveal heightened activity at price peaks and subdued volumes at troughs, reinforcing the overarching bullish trend.
Recent news underscores a bullish outlook for AKRO, supported by its sentiment score. The current market price shows strength, and technical analysis suggests the potential for further upward movement, buoyed by positive volume trends.
Crypto strategies involving AKRO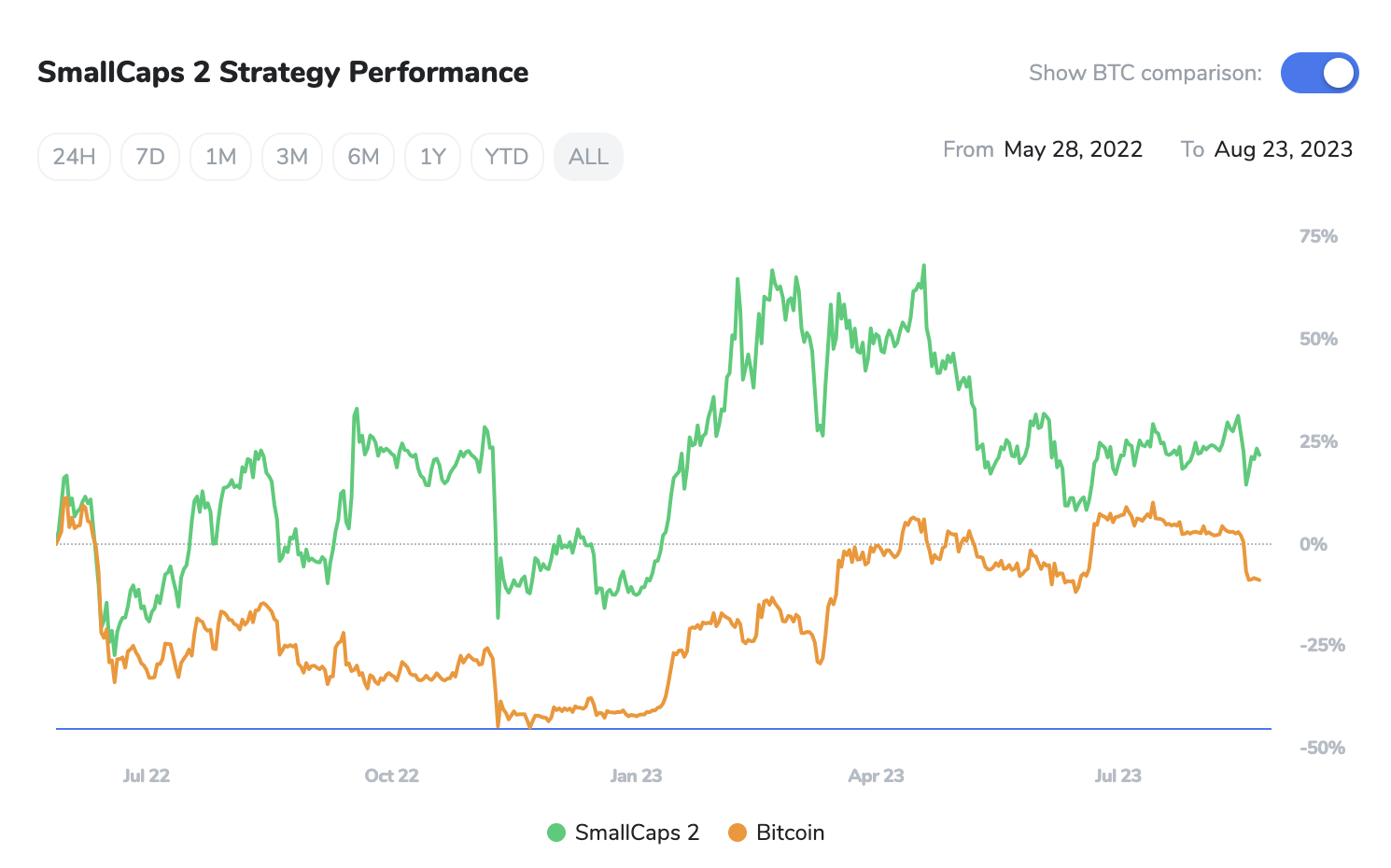 Investing in Crypto - Guide
Learn about the cryptocurrency market, discover Crypto Strategies, and master the art of building your crypto portfolio.
Download