How To Guides
Aug 9, 2019
How to rebalance your Crypto Strategy - Turning 100 clicks into 1
Let's jump into the numbers and see how you can change your Crypto Strategy on the ICONOMI platform, and what happens in the background.
Strategy change is the process of realigning the weights of your Crypto Strategy. In common English – determining how much of what goes into your Crypto Strategy.
Here is a simple example: let's say we create a Crypto Strategy with 50% of BTC and 50% of ETH and invest 1,000 euros in it. This would mean that now, we have 500 euros in BTC and 500 euros in ETH. Now let's say that in the following month, BTC goes up 8% and ETH 5%. We now have 540 euros worth of BTC and 525 euros worth of ETH. In other words, now our Crypto Strategy consists of approximately 50.7% of BTC and 49.3% ETH.

If we would now realign the weights back to the original weights (50% BTC and 50% ETH), this would be an example of a Strategy change.

ICONOMI makes this process very simple, since it has an interface design especially for that. All you need to do is write down new weightings, and we will take care of the rest.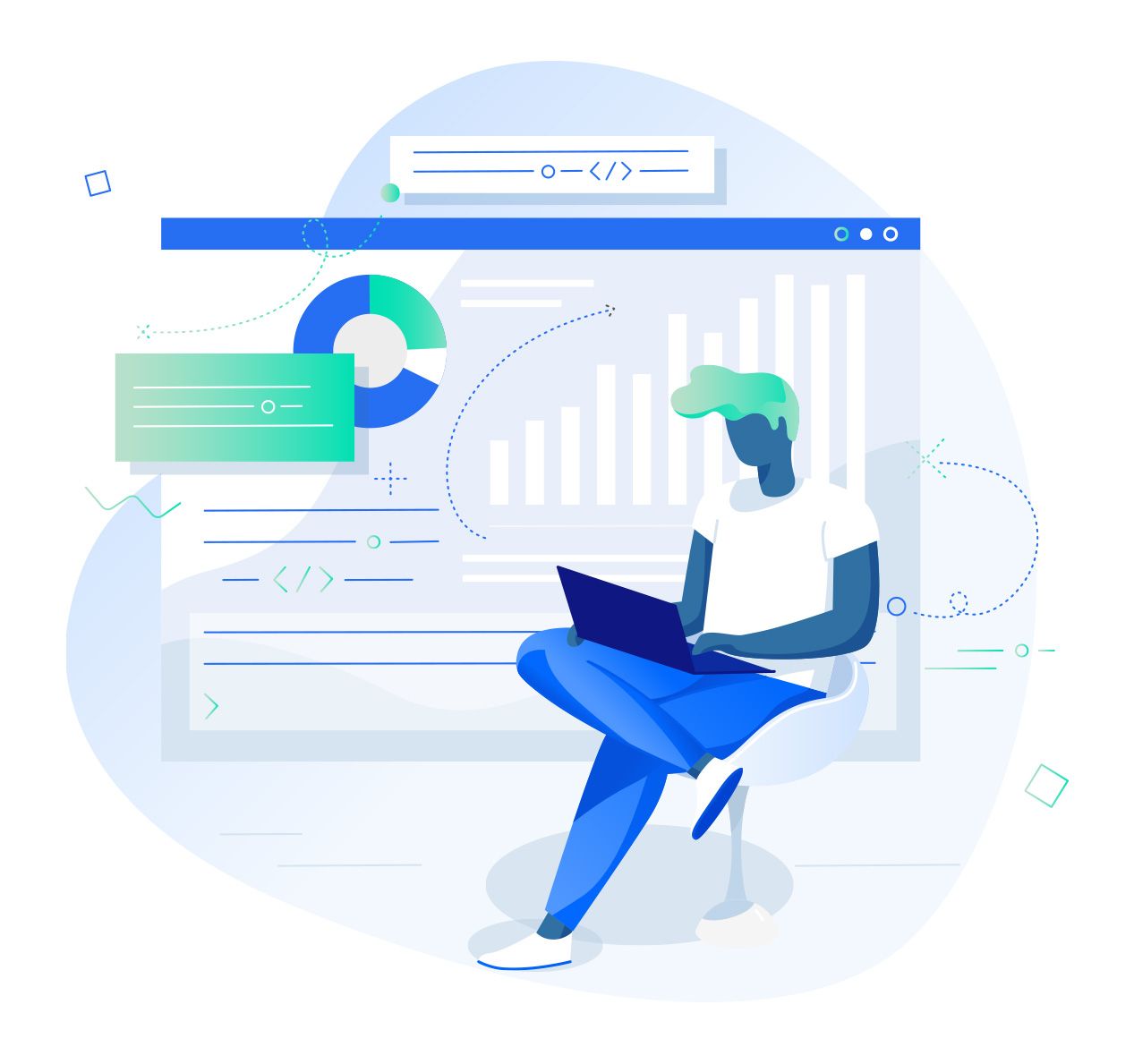 Now let's talk about the complex things that happen in the background so you will understand what happens once you click the 'submit' button.
High tech behind the scenes
After writing down the new weights or adding new assets into your Crypto Strategy, you will first submit the Strategy change. Once that is done, ICONOMI will check and confirm it within a few minutes. After that, our system will calculate which assets need to be bought and which need to be sold. In the next few seconds, our system will check the prices of those assets across all exchanges where we do trading, and start executing the orders to the exchange with the best price.
Better prices for everyone
Since a lot of trading is done via our platform, we enjoy lower trading fees at our partner exchanges. Since we don't take any fee on top of what we pay, we save you money every time you trade. We get you better prices for the assets you are trading, as well as save you money on trading fees. How cool is that? 
Now that you understand what happens in the background when you are changing your Crypto Strategy, let's show you some cool features that are going to save you a lot of time.
Handy shortcuts for a faster changes
First of all, you can find three cool shortcuts in the bottom left corner (see the picture below).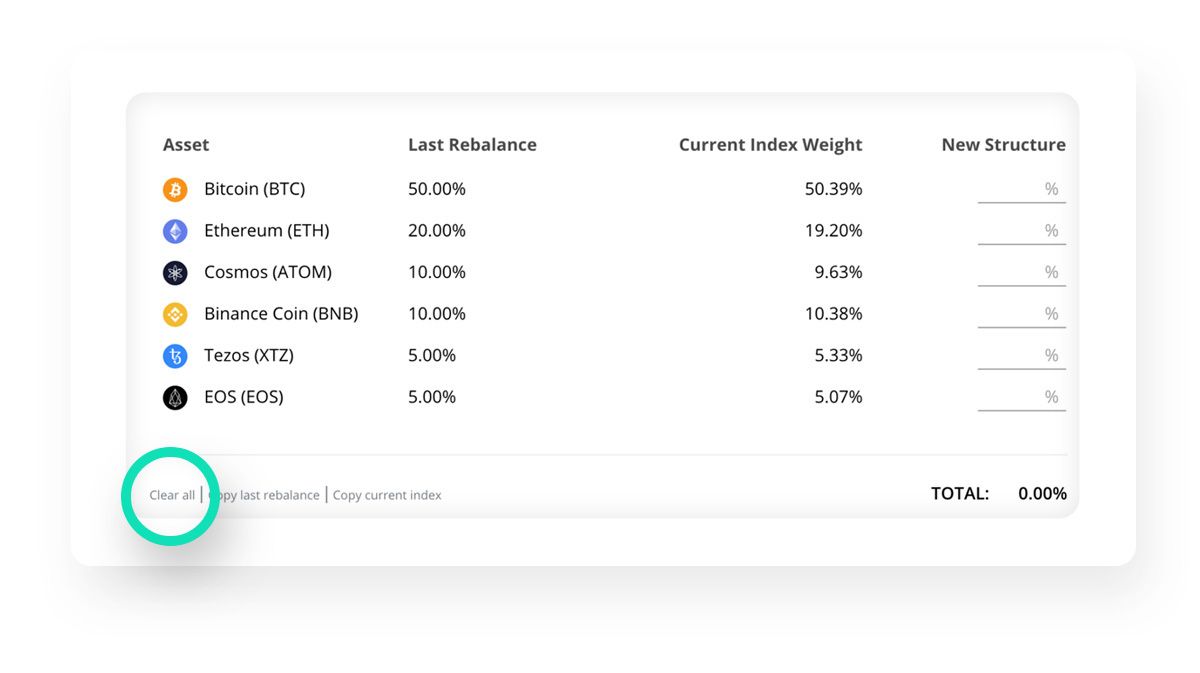 Clear all
By clicking on the first one ('Clear all'), you will remove all the weights as shown on the picture above. This comes in handy if you are creating a new structure, add a ton of new assets, but then change your mind and want to start from scratch.
Copy last Strategy change
The second one is the 'Copy last change' feature, which will copy the weights you input at your last change. This is great for indexes or Crypto Strategy with predefined rules and comes especially handy if you have a lot of assets in your Crypto Strategy. Instead of clicking on each and every one of them and copying the old weights, you can do all that with just one click.
Finally, you can copy your current index weight. This is useful in case you want to make slight changes to your Crypto Strategy. Let's say you want to replace one asset with a new one or remove it from your portfolio, and also add to your BTC position while keeping other assets untouched. In this case, this feature will be a life-saver and enable you to complete a change in a matter of a few clicks.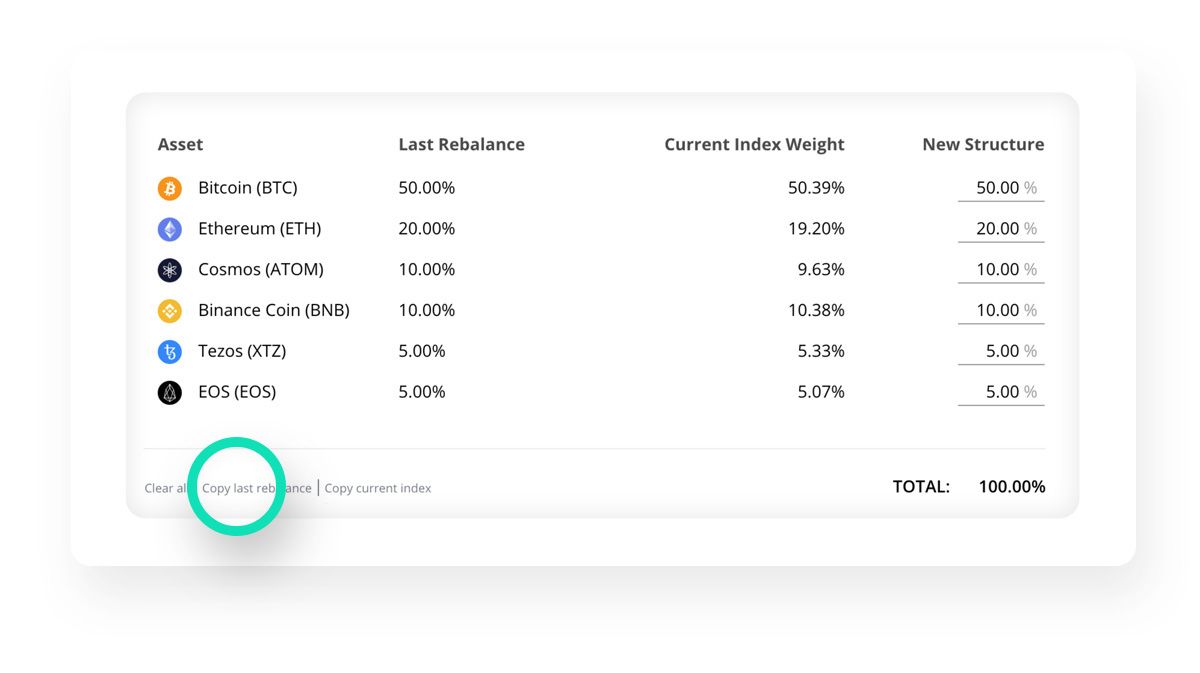 Save as draft
Another cool feature is also the fact that you can save the change for later. In order to do that, simply click the 'Save as draft' button (see picture below).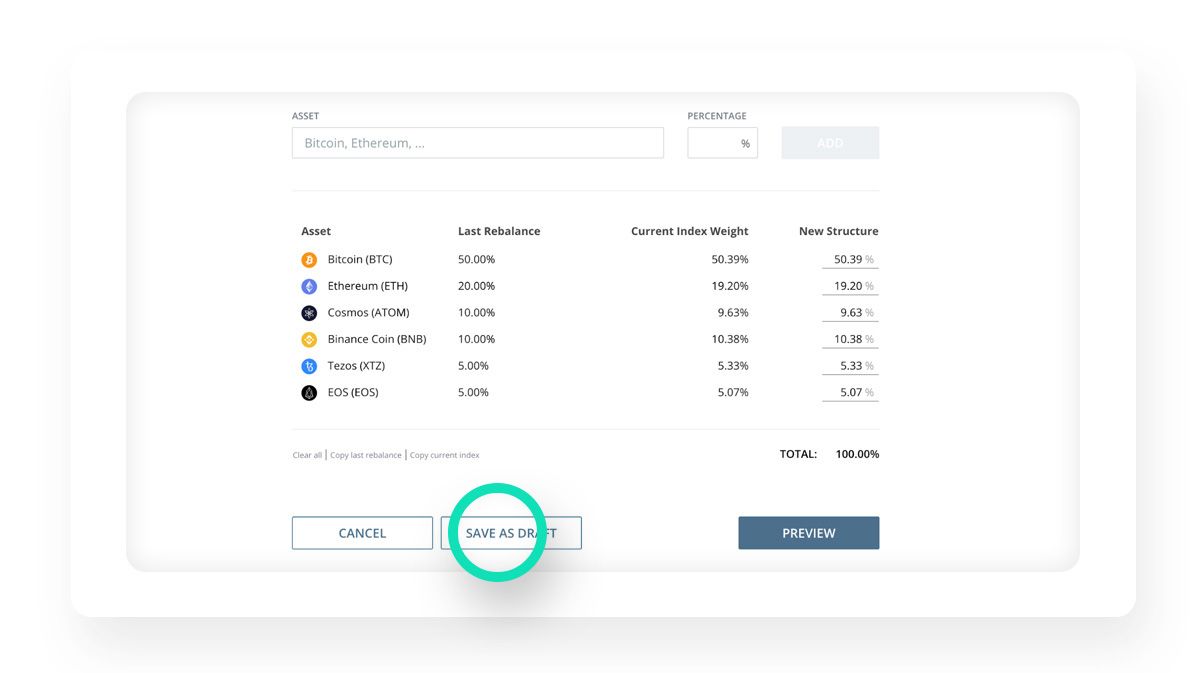 Preview button
Last but not least, if you click the 'Preview' button, you can see the changes that will take place and review which cryptocurrencies you will be buying and selling.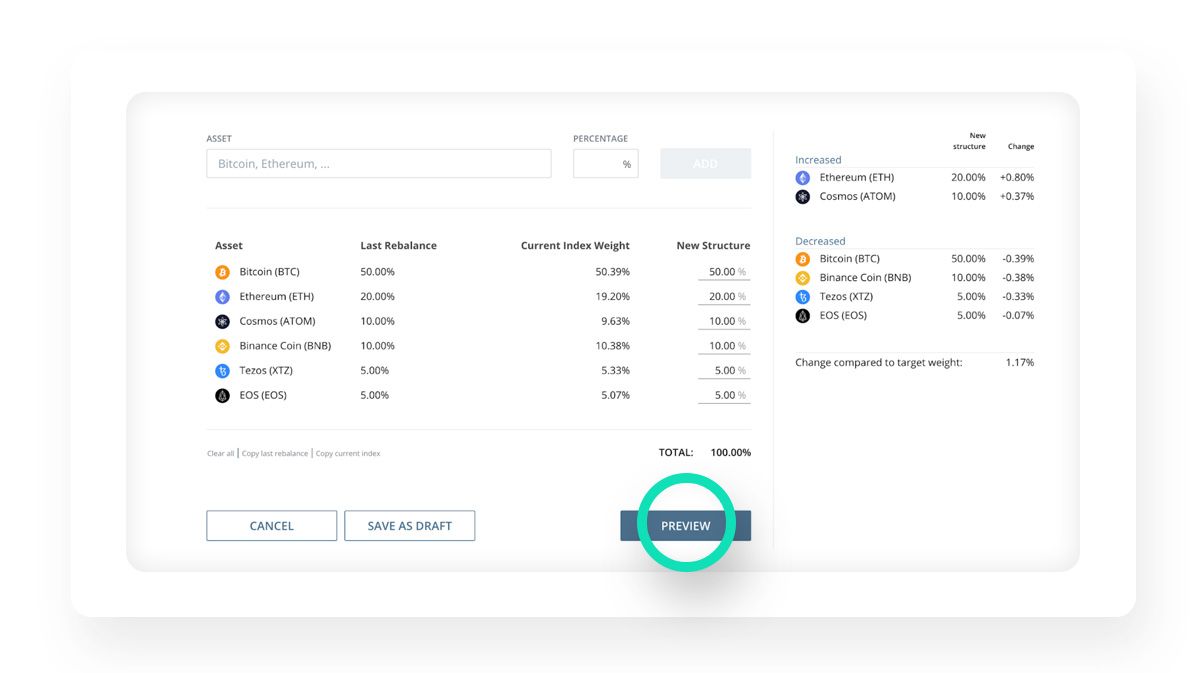 Now that you are equipped with all the knowledge you need in order to change your Crypto Strategy, login into the platform and test things yourself.
Investing in Crypto - Guide
Learn about the cryptocurrency market, discover Crypto Strategies, and master the art of building your crypto portfolio.
Download