Investing 101
Aug 13, 2023
TRON's Recent Performance and Key Developments: A Closer Look
Recently, we have witnessed a positive trend of TRON (TRX), a blockchain-based platform focused on decentralised applications and content sharing. Let's delve into TRON's recent performance, notable price changes, and important developments that have caught the attention.
TRON has demonstrated its resilience and adaptability. In the past 3 months, TRX has witnessed a 12.35% rise, inching its way towards $0.08. While TRON, like many other cryptocurrencies, has faced challenges in the last seven days, with a 0.03% decline, it has managed to maintain a positive trajectory overall. Notably, TRX's price has surged by 42.39 % since the beginning of the year, underlining its potential for growth.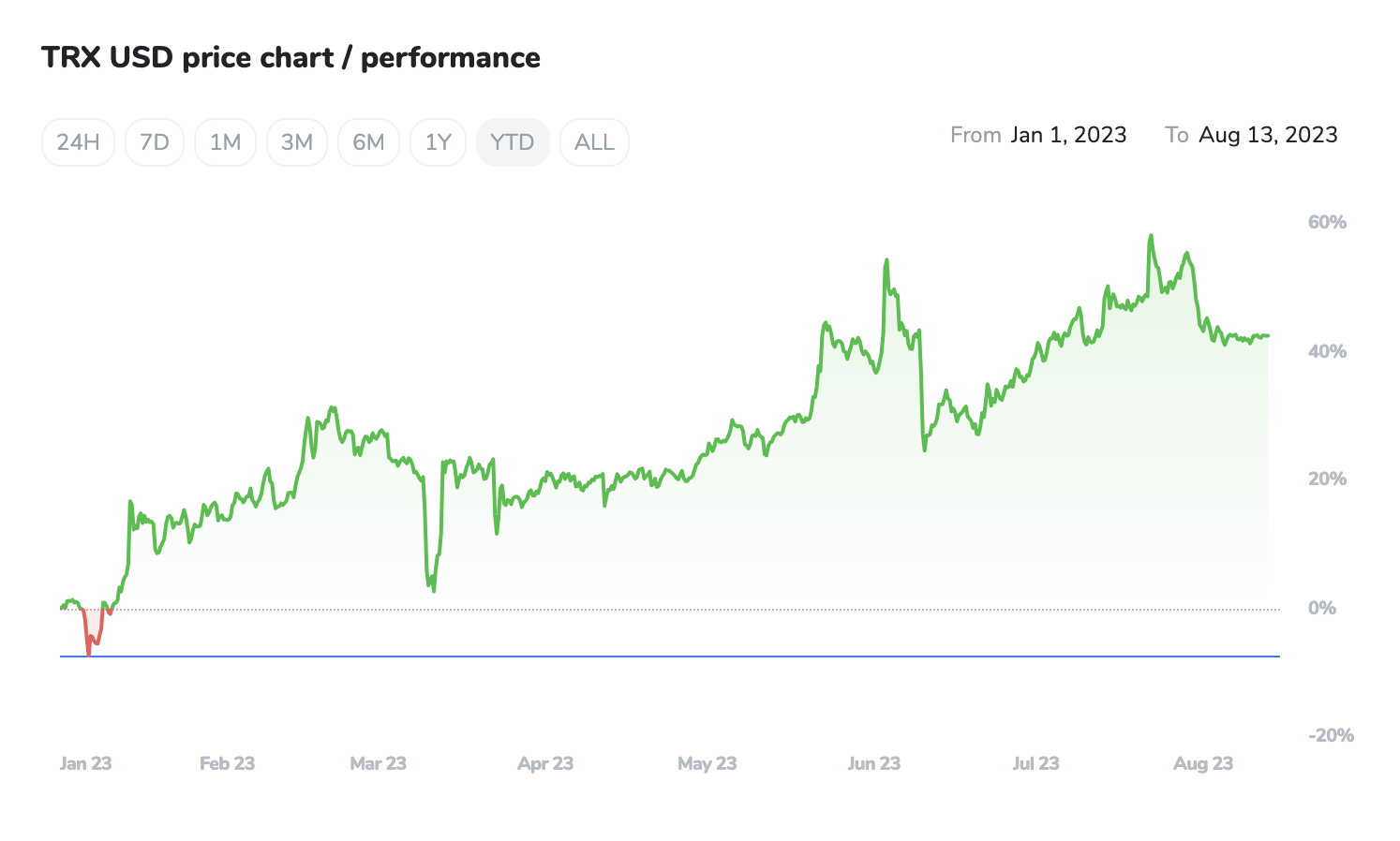 TRON's recent journey has been influenced by various factors that hint at both short-term and long-term potential. One of the significant turning points for TRON was its partial victory over the U.S. Securities and Exchange Commission (SEC) in July. This positive outcome in its legal battle with the SEC has instilled renewed confidence in TRON's prospects and has set the stage for further growth.
TRON's expansion beyond the legal realm has also garnered attention. The platform has been proactive in forming partnerships that extend its use cases and adoption. A noteworthy example is TRON's collaboration with the Republic of Palau to explore stablecoin solutions. This strategic move positions TRON to play a role in shaping the future of financial transactions in the region.
Furthermore, TRON's collaboration with Rocky Mountain to develop an open data platform for carbon credits highlights its commitment to sustainable solutions. This not only aligns with growing environmental consciousness but also showcases TRON's versatility in addressing real-world challenges.
Market Analysis and Future Prospects:
Technical indicators and market analysis provide further insights into TRON's potential trajectory. TRX's 30-day moving average crossing below its 200-day average often signals a recovery phase, a pattern that TRON appears to be following. Despite short-term challenges and a declining support level, TRON's fundamental strength and positive market sentiment provide a foundation for recovery and potential growth.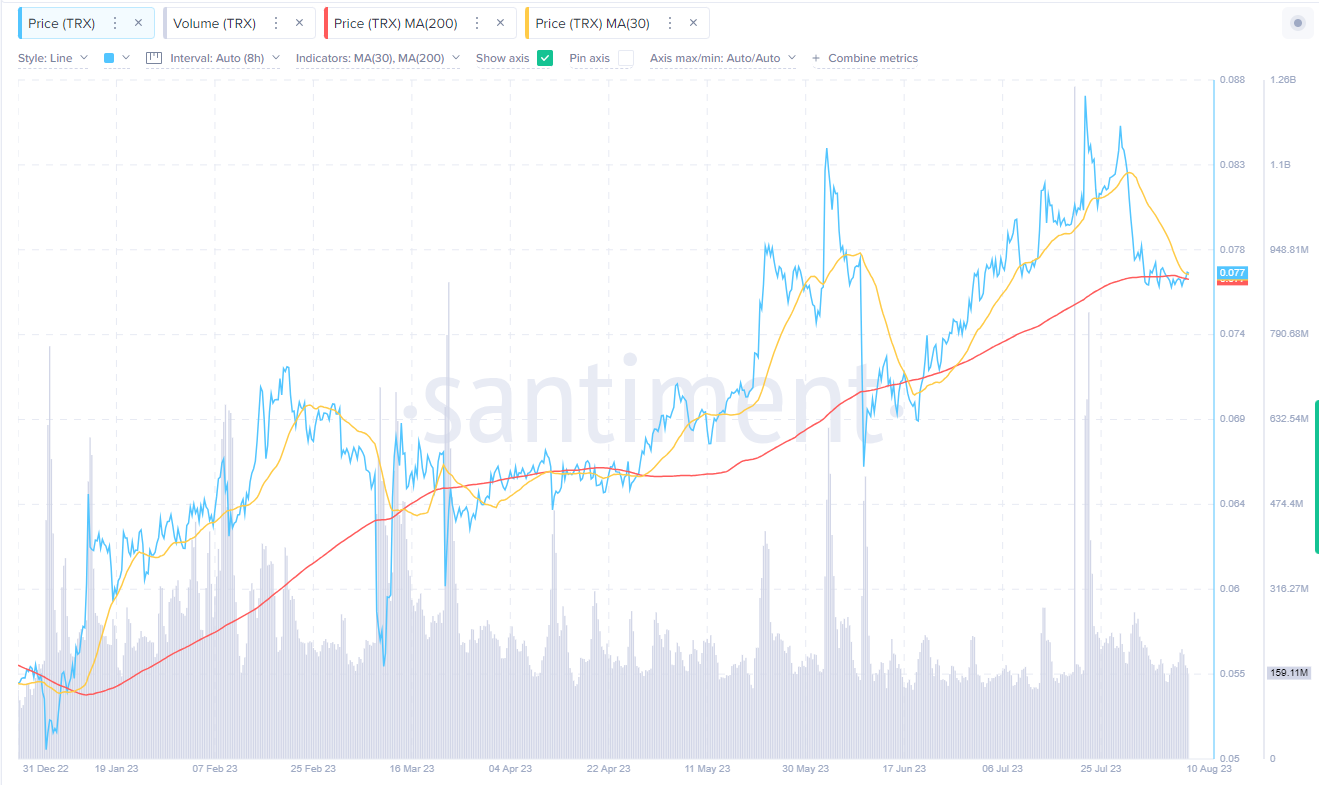 While short-term price movements are subject to various market forces and sentiment shifts, TRON's long-term potential remains compelling. The platform's strategic partnerships, expanding use cases, and recent legal victories set the stage for sustained growth. TRON's recent performance and developments suggest a trajectory that could lead to positive outcomes over the medium and long term.
Investing in Crypto - Guide
Learn about the cryptocurrency market, discover Crypto Strategies, and master the art of building your crypto portfolio.
Download