Lisbon Cosmoverse 2021
COSMOS and CARUS-AR behind the scenes
Introduction
Ever wondered how Strategists achieve amazing returns and always know which asset to add at the right time? Well, a lot of it has to do with the day to day market monitoring and technical analysis. Still, a lot of it comes from the anticipation of project releases, new features and new projects rolling into the blockchain markets. Here is a story on how we spent a few days on Cosmoverse, together with the biggest ICONOMI Strategist - CARUS-AR, watching him work, exchanging opinions about the conference and getting to know the wider COSMOS community.
Compared to other conferences within the crypto community, this one felt very personal, energised, and it resonated with the "one big happy family" feeling.
What is Cosmoverse 2021?
Cosmoverse is a two-day conference organised by the Cosmos (ATOM) community. It connects all of the biggest projects and people that work within the Cosmos ecosystem. The opening announcement led with the statement that the event is organised from the community to the community. Indeed, it felt like that.
Compared to other conferences within the crypto community, this one felt very personal, energised, and it resonated with the "one big happy family" feeling. That said, there is no question that these genuine intentions from the community are the reason COSMOS is on the right track and yes, we will make it!
The conference was opened with a bang - by Zaki Manian, followed by Sunny Aggarwal (OSMOSIS). The entire event was narrated by @coneydaddy, who, I think, is not only great looking but also funny as hell!
Besides Zaki and Sunny, the conference was filled with the following projects and individuals, where we will later point out more.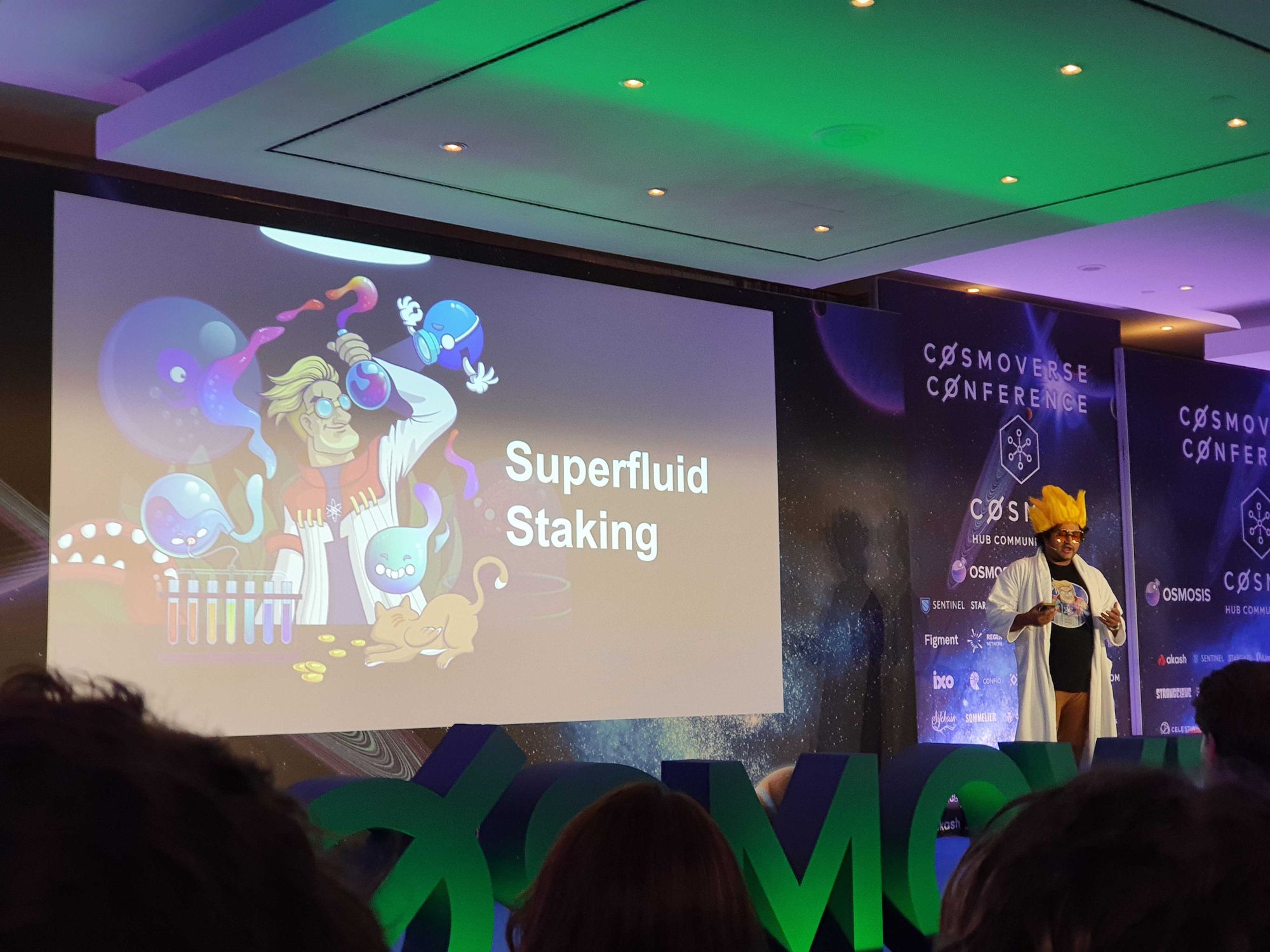 Enter CARUS-AR - looking for biggest bet
What Zaki Manian is to the COSMOS community, CARUS-AR is to ICONOMI. (BTW, CARUS-AR, if we ever organise a similar community event in the future, we are counting on you to kick it off). Because of that, we met the Sir in person and exchanged opinions, ideas, market vision and everything else 3 crypto nerds can do in 4 days!
Seeing the magic - Alpha between the lines
The code of the projects presented was at different stages - some of them are already past the beta version, in full production for over a year, well known to the COSMOS community. While some others are barely starting out, maybe they don't even have a token yet. Watching these small projects at their seed level displays a wild array of different investment opportunities. It's not only that the projects are still small and low cap, but the conference participants get to feel the energy of the developers, feel their passion for their work. Together with the project's content, this energy can provide everyone with a good idea of which projects to follow closely, to start filling their bags with it as soon as the token is public.
CARUS-AR quote on the topic:
For me events and conferences are only in a small part about the presentations, they are more about feeling the energy (or lack of) around a project or platform. In the case of COSMOS and this Cosmoverse event, the feeling was simply energetic and exciting! So many smart developers, project leads and investors all beyond excited about the potential of 'The Internet of Blockchains'. Getting to know teams and developers (even if its only for a short talk or a drink, truly can open up opportunities longer-term.
Seeing the care
The usual conference model is:
Listen to the speakers from 9:00 to 18:00
Have a beverage at the bar (or few of them) from 18:01 - XX
As much as we try to be out of the box, we are not immune to the model.. so we concluded each day of the conference in the bar. That's where you can really connect with the other members of the community, simply by approaching them and asking, "Sooo, what do you guys do?" and the ice is broken. As beers, food, and parties took place and everyone would relax, CARUS-AR often checked his phone during the festivities, looking at the market and taking care of his Copiers during the day and night. Rebalance to take the profit, rules to take a few hours of sleep, The Rebalancer did not rest, and he made sure you guys win.
CARUS-AR quote on the topic:
Not that I would ever complain about my work as CARUS-AR manager; it is amazing, fun, exciting and life changing for me. But one difficult part about Crypto is of course that the markets NEVER stop… Would love to just be able to forget about markets and have an event or weekend 'off'. And thanks to the ICONOMI platform and it's great Stop Loss rules I can. But as anybody in Crypto will understand, not looking at the markets when you are invested is VERY difficult indeed. Over the years I have learned to lower my emotions some, and truly can forget about the markets when I have private time.
I was surprised to notice how little talk there was about charts or Crypto prices during the COSMOS event. All were simply focused on development, and future idea's not worried at all about price it seems… Good sign for a Crypto ecosystem in my book.
Developers focus - Staked liquidity
Protocols, protocols, protocols
Much like back in 2016, we heard a lot about protocols - with one obvious difference. The total market cap of 2016 is now poured into a single protocol within weeks of its release, with real use cases, little to no bugs and a way better user experience. What COSMOS achieved with its Stargate, documentation and ease of implementation for the blockchain industry is MASSIVE. Anyone can now spin up their own chain within minutes and start working on their own protocol, which solves a specific niche problem; this is what the COSMOS community is all about. Right now, there are tons of projects with PoS that connect cross-exchange and to each other with the newly released IBC, providing insane liquidity and everything powered by it.
Here are few headlines we learned at Cosmoverse:
Super liquidity coming to OSMOSIS.
Quentin Tarantino to release NFTs on Secret Network.
Persistence network with its liquid staking and amazing technical knowledge.
CosmWasm that brings support for smart contracts on COSMOS reaching version 1.0. Not only was CosmWasm presented by its founder, but the amount of projects relying on CosmWasm smart contracts is huge. Keep an eye on this project.
Secret Network, with its privacy pitch, moved everyone in the audience. After that pitch, we connected with Secret Network and reviewed options on how we can list their token and still keep our level of compliance, so we hope to make this happen soon!
NFT panel pointed out several actors in COSMOS NFT space, where Pylons really stood out with their human view on things. To learn more about how Pylons see the future of NFTs, please review them.
The Graph (Blockchain Google), with its 1B+ daily blockchain queries, announced they are coming to COSMOS. Their token was immediately added to CARUS-AR after the pitch ended… This says a lot.
Agoric will directly expand the COSMOS developers community by providing hardened javascript smart contracts for COSMOS. Welcome to the blockchain 12M Javascript developers! Agoric is building a framework similar to ReactJS, with finished smart contract Javascript components that will be plug and play from the start. Hint: We talked to a few investors during the conference, and they all pointed out Agoric (this is not investment advice).
Sifchain is swimming in the margin trading and derivatives area, trying to provide DeFi alternative to the exchanges.
Axelar showed us it will be possible to send assets from any blockchain directly to Anchor… Imagine BTC, ETH, or any other ERC20, one hop to Anchor Earnings.
Sentinel with its VPN protocol for data privacy. Guess where we saw the app installed, before the conference started? CARUS-AR is one of the early Sentinel supporters and has their VPN installed on his phone!
Juno really stood out as a good example of a community project that was completely bootstrapped, with no fundings, that developed a plethora of Web3 services, one of them called DAO DAO, which is, funnily, a DAO for managing a DAO. Check them out!
To see all the projects and details about them, you should take a look at youtube videos from the conference:
Day 1: https://www.youtube.com/watch?v=8bw6sKaMcUE&ab_channel=OmniFlixNetwork
Day 2: https://www.youtube.com/watch?v=RhmvcGUDLpQ&t=4458s&ab_channel=OmniFlixNetwork
Conclusion
Watching a Strategist work behind the scenes revealed a lot about our product. It has become the tool that we promised to build, a tool connecting people with know-how and great care to users who are looking to learn more about crypto and make profits in the process. We feel ICONOMI is becoming a true social trading platform, where content is as important as the profits, and we will keep on building until we perfect every aspect of it.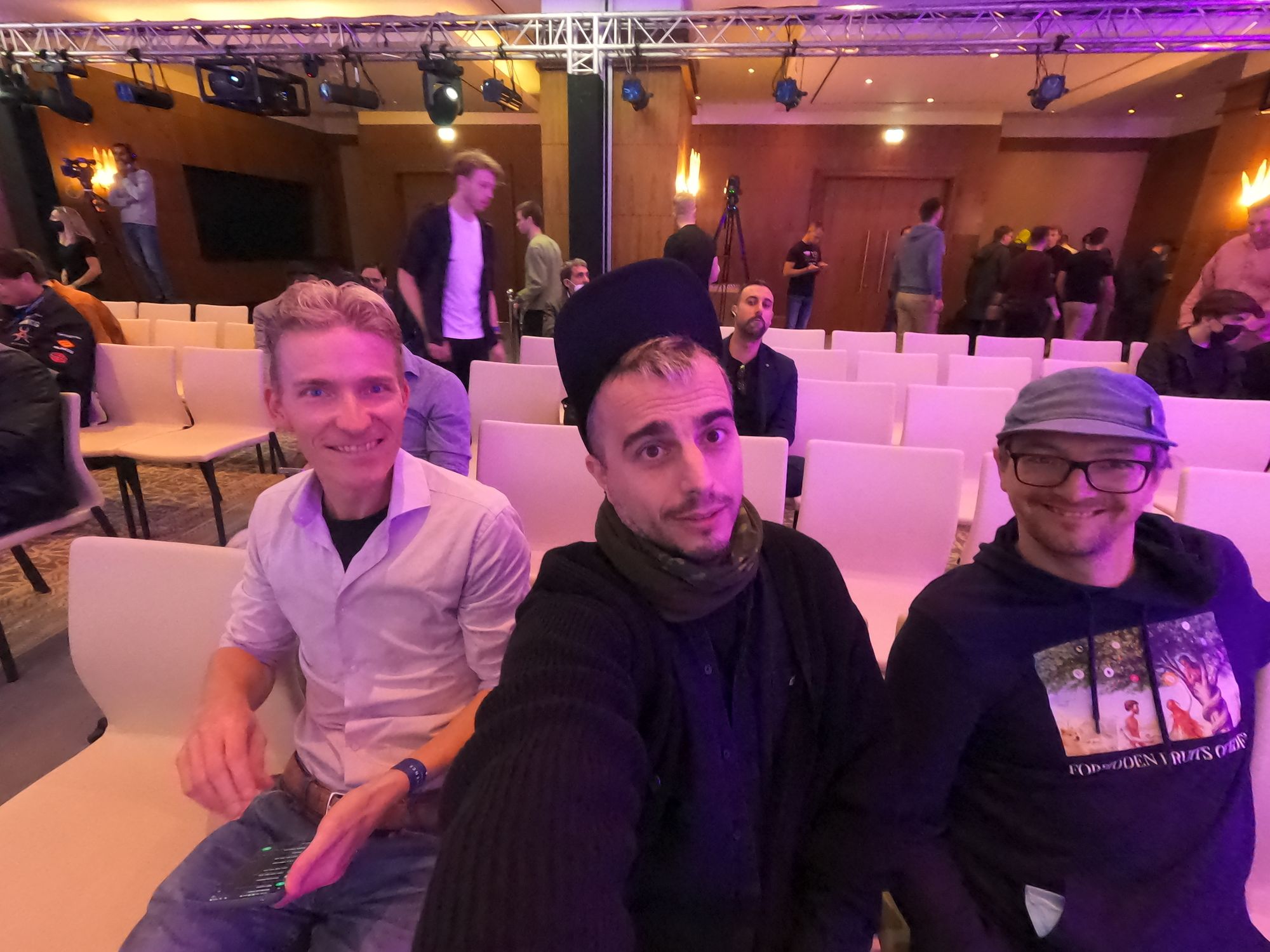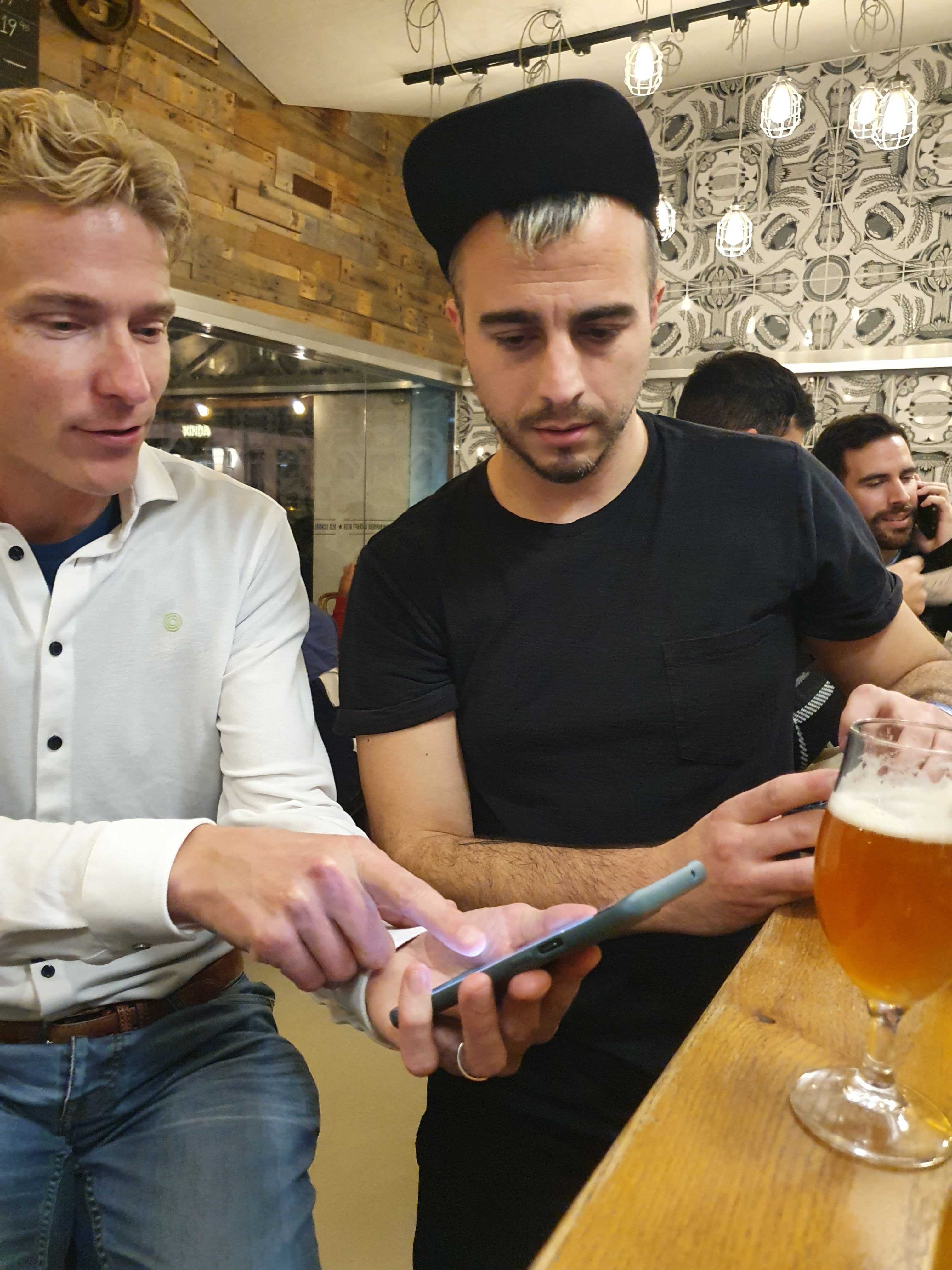 Besides existing centralised solutions, it has become apparent that ICONOMI needs to find its place in the Web3 future that is already knocking. Seeing the size of COSMOS, and their enthusiasm for Web3 made us restless again. It is time for ICONOMI and DeFi to match up on Tinder. We will make it.
CARUS-AR quote on the topic:
I had a fantastic time in Lisbon, it was great to meet people in-person again, strengthen my knowledge about COSMOS and to have the best burgers of my life (and a few beers) with the ICONOMI team. Hope to meet many more very soon!
Investing in Crypto - Guide
Learn about the cryptocurrency market, discover Crypto Strategies, and master the art of building your crypto portfolio.
Download