Stimulation Pool Buy-Ins
Grow your Crypto Strategy and get a part of 5 BTC of the ICONOMI stimulation pool

First rewards were distributed today to April's winners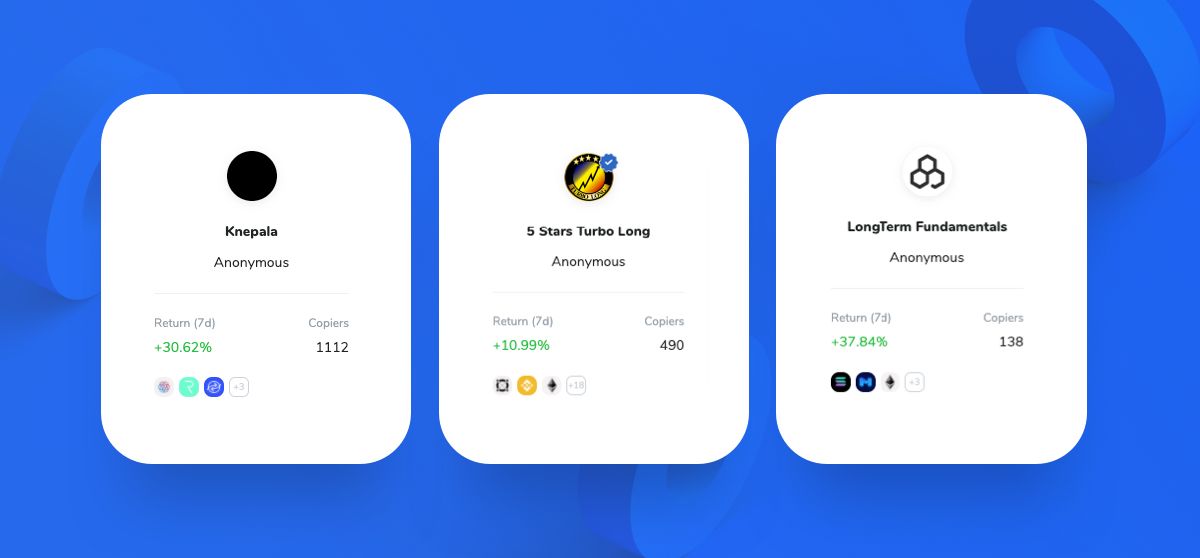 Jumpstart your Crypto Strategy growth with new copiers, posts, and social presence between May 1st and May 31st 2021 and receive up to 2.5 BTC worth of copy transactions from ICONOMI, for a period of 1 month.
The ICONOMI Catalyst Programme will reset each month, and we will continue to copy winning Crypto Strategies.
For a period of 1 month, ICONOMI will be following 3 Strategies with the following amounts:
1st place: 2.5 BTC
2nd place: 1.5 BTC
3rd place: 1 BTC
Additionally, each winning Crypto Strategy will also receive a permanent achievement, so you can show off that you're the best!
How to enter? Am I eligible?
Every Crypto Strategy created before the contest period is automatically included in the Programme. Private, public or unpublished Crypto Strategies are all eligible as long as they are funded.
How do I win, what are you measuring?
The Catalyst Programme targets Crypto Strategies that have potential to grow. We will choose the winners based on different criteria with the aim to help those who are actively building their copiers base:
Number of new copiers in the previous month
Number of first buyers in the previous month
Posts activity
Social Presence activity
Crypto Strategy configuration checklist (Avatars, Fees, Descriptions, Links)
Youtube Videos
Other parameters (at our discretion)
What happens after a period of 1 month?
After one month, we will remove those assets and push them to another 3 winners. The process will continue until announced otherwise.
Terms and conditions
Winners will get the reward for the duration of one month.
ICONOMI will copy the top 3 Crypto Strategies for one month (first place 2,5 BTC, second place 1,5 and third place 1 BTC)
ICONOMI will start copying the crypto Strategy on the 1st of each month and stop it on the last day of the month.
After the 1 month period is over, ICONOMI will stop copying the Strategy.
ICONOMI has the discretion to stop copying Strategy at any time during the reward period if the Crypto Strategy is not performing well.
ICONOMI reserves the right to stop copying a Strategy at any time during the reward period for any misconduct behaviour related to out General term and Condition
ICONOMI reserves the right to cancel or amend any Activity or Activity Rules at our sole discretion