Investing 101
Aug 28, 2023
Cryptocurrency and Politics
The intertwining of cryptocurrency and politics has become increasingly pronounced as notable figures like Donald Trump and Robert F. Kennedy Jr. make headlines for their involvement in the crypto market. These instances highlight the intriguing dynamic between the crypto sphere and political discourse, shedding light on evolving opinions, potential conflicts of interest, and the broader implications for both domains.
Donald Trump's NFT Ventures and Cryptocurrency Holdings
Following a Tucker Carlson interview on X (formerly Twitter) that garnered 110 million views, Donald Trump's NFT collection, known as the Trump Digital Trading Cards, has witnessed a surge in value. These Polygon-based NFTs now trade at over 0.13 ether (ETH), equivalent to approximately $215. This marks a notable increase from the previous week's 0.1 ETH ($150). The collection's traction is evident in its impressive trading volume, surpassing 17 ether on the OpenSea NFT marketplace.
Released in December, the collection comprises 45,000 fantasy cards portraying Trump in style reminiscent of collectable baseball cards. This creative approach has resonated with collectors, attracting a considerable 13,000 unique holders. The intrigue deepens as recent revelations indicate Trump's substantial cryptocurrency holdings, amounting to $2.8 million in a cryptocurrency wallet, alongside nearly $4.87 million earned from his NFT collection.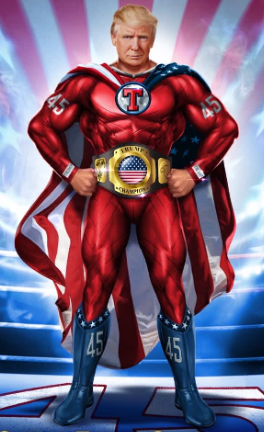 Of particular interest is Trump's past scepticism towards digital currencies in comparison with his present involvement. Notably, Trump's historical tweets have demonstrated their potency in significantly impacting the Bitcoin and cryptocurrency market. While not directly dictating prices, his statements hold the potential to shape market sentiment, trigger regulatory speculations, amplify price volatility, garner media attention, sway investor outlook, and even contribute to global economic uncertainty. This influence extends beyond mere price control, igniting rapid trading activity and exerting an effect on short-term market dynamics due to his influential presence and the immense attention his tweets attract.
Robert F. Kennedy Jr.'s Investment 
Robert F. Kennedy Jr.'s engagement with the crypto market has sparked both curiosity and controversy. In a speech at a major Bitcoin conference in Miami, Kennedy distanced himself from being an investor in cryptocurrencies, only for subsequent financial disclosures to suggest otherwise. The disclosure report unveiled a family brokerage account containing $100,001 to $250,000 worth of Bitcoin. This situation emphasises the complexity of politicians navigating the intersection of personal finances and public statements.
As legislative efforts seek to establish regulatory frameworks for cryptocurrencies and NFTs, striking a balance between innovation and investor protection remains a formidable challenge. These discussions underline the importance of a cooperative approach to foster responsible growth in the crypto space.
The interplay between politics and the crypto market poses challenges on multiple fronts. For both the crypto industry and policymakers, regulatory uncertainties and contrasting viewpoints pose hurdles. While the potential benefits of blockchain technology and cryptocurrencies are evident, ensuring their seamless integration into the financial system requires prudent management of potential risks. 
The recent occurrences illuminate a dynamic discourse that underscores the intricate relationship between these domains. As the crypto market continues to evolve, politicians' stances are likely to transform as well. The ongoing dialogue between politics and the crypto market will significantly influence regulatory decisions, shaping the extent to which cryptocurrencies are embraced within economic systems. 
Investing in Crypto - Guide
Learn about the cryptocurrency market, discover Crypto Strategies, and master the art of building your crypto portfolio.
Download