Investing 101
May 19, 2023
💡 Crypto Weekly Wrap: 19 May 2023
📈 XRP gains 8% due to CBDC play:
XRP is one of the top-performing cryptocurrencies this week, gaining over 8% from Monday's open. Ripple is pushing further into the CBDC game, unveiling a new platform for creating blockchain-based digital currencies. In Hong Kong, Ripple Labs has introduced a new payment system for a central bank digital currency (CBDC). As part of Hong Kong's new e-HKD (electric Hong Kong dollar) trial program, the San Francisco-based payment protocol and exchange network will collaborate with Fubon Bank, a Hong Kong division of Taiwan's Fubon Financial Holding Co.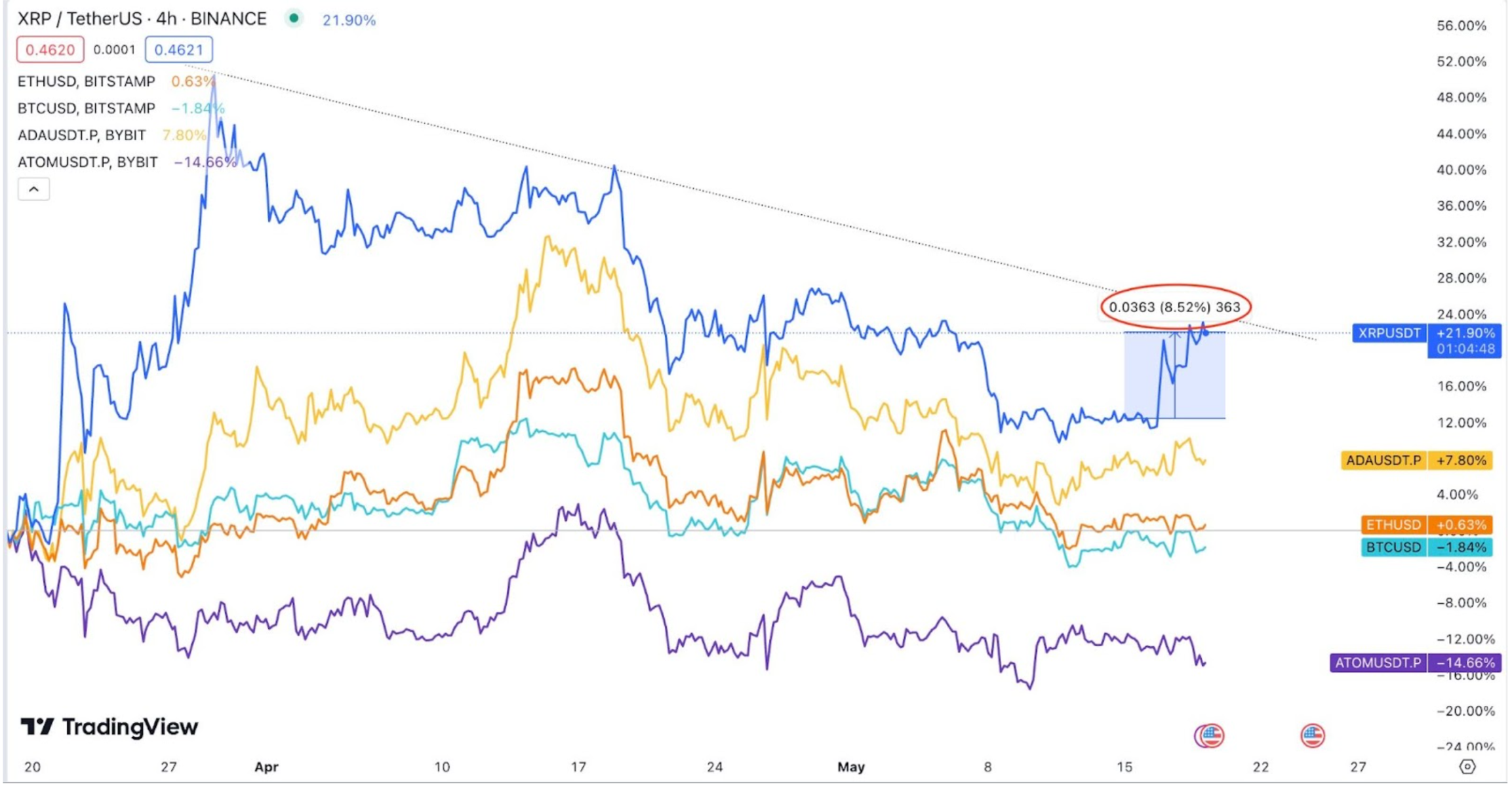 🤯 32% of Family Offices are active in Digital Assets (Goldman Sachs):
According to a groundbreaking survey by banking behemoth Goldman Sachs, a HUGE 32% of global family offices are active in the digital asset market. This includes financial investments in NFTs, DeFi, and cryptocurrencies, with 26% of these going explicitly into cryptocurrencies. The present year indicates a significant increase of 26% compared to the 2021 numbers, which showed that only 16% of the examined companies had engaged in the cryptocurrency market. The adoption of Digital Assets at the institutional and retail levels is picking up momentum. 
🔻 Binance is feeling the pressure:
Binance appears to be losing access to the Australian market with a number of its payment routes withdrawing access. Westpac has banned transfers to the world's largest crypto exchange, in a move to "reduce scams". Banking customers can no longer make payments to the cryptocurrency exchange. One of the Australian big four banks said on Thursday it was blocking a number of cryptocurrency exchanges as part of a trial. 
🏦 Has the FED finished raising interest rates:
According to two Fed members on Thursday, the U.S. inflation rate does not appear to be declining quickly enough for the Federal Reserve to halt its campaign to raise interest rates, which it started more than a year ago. The US Dollar Index (DXY) picked up serious momentum this week due to fears of another interest rate hike in the next meeting. The comments, made by St. Louis Federal Reserve President James Bullard and Dallas Federal Reserve Bank President Lorie Logan, seem to represent a minority hawkish viewpoint at the Fed, one that has gained ground in the lead-up to the Fed's upcoming meeting on June 13–14. 
However, this could be a classic case of "JAWBONING", in an attempt to cool the market expectations of an interest rate pause. Tech stocks have surged over the past month, on the expectations of declining rates into year-end. 
LEARN MORE
Do you or your business want to learn how to diversify into the cryptocurrency market? 
Investing in Crypto - Guide
Learn about the cryptocurrency market, discover Crypto Strategies, and master the art of building your crypto portfolio.
Download