Crypto Weekly Wrap: 14th July 2023
🚀 XRP Takes Center Stage:
XRP HODLERS have finally been rewarded, with the crypto closing almost 70% higher than it opened yesterday. XRP touched highs of USD 0.945 before marginally retreating to USD 0.7735.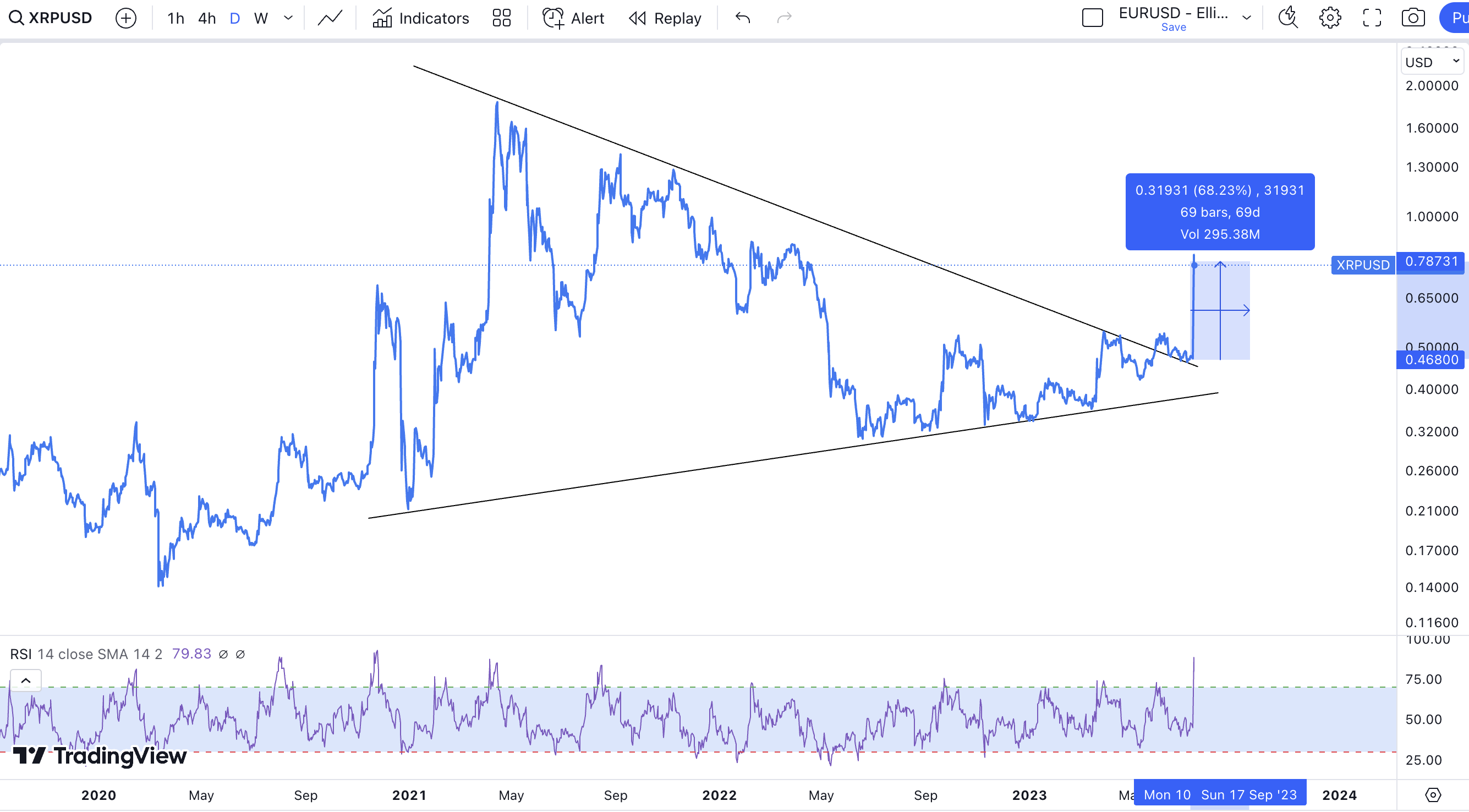 The case between the SEC and Ripple has finally concluded. The United States District Court for the Southern District of New York's Judge Analisa Torres ruled in favour of Ripple.
The ripple community has been eagerly awaiting the summary ruling that will either deem XRP a security or throw out the SEC's allegations for months. Yesterday, July 13, Judge Torres declared XRP to be a non-security, which caused the coin's price to soar to highs not seen since February 2022. With today's summary verdict, Ripple's three-year legal battle has finally come to a close.
Following Ripple's historic victory against the SEC, US crypto exchanges including Coinbase, Gemini, and Kraken swiftly announced that they will relist XRP. The SEC responded stating they will continue to review the decision.
🎯 Bitcoin Stocks On The Surge
Volume in bitcoin-related equities has increased dramatically, with RIOT, MARA, and BITF all up more than 400% year to date. Bitcoin hit a new yearly high of 31850, indicating that investors are betting on the Bitcoin market through BTC-related stocks. Bitcoin mining companies benefited from this year's significant surge in the price of BTC, as well as lower energy prices. With a Bitcoin Spot ETF application expected to be approved in the US shortly, BTC-related equities are rising due to the possible supply shock that will hit the market.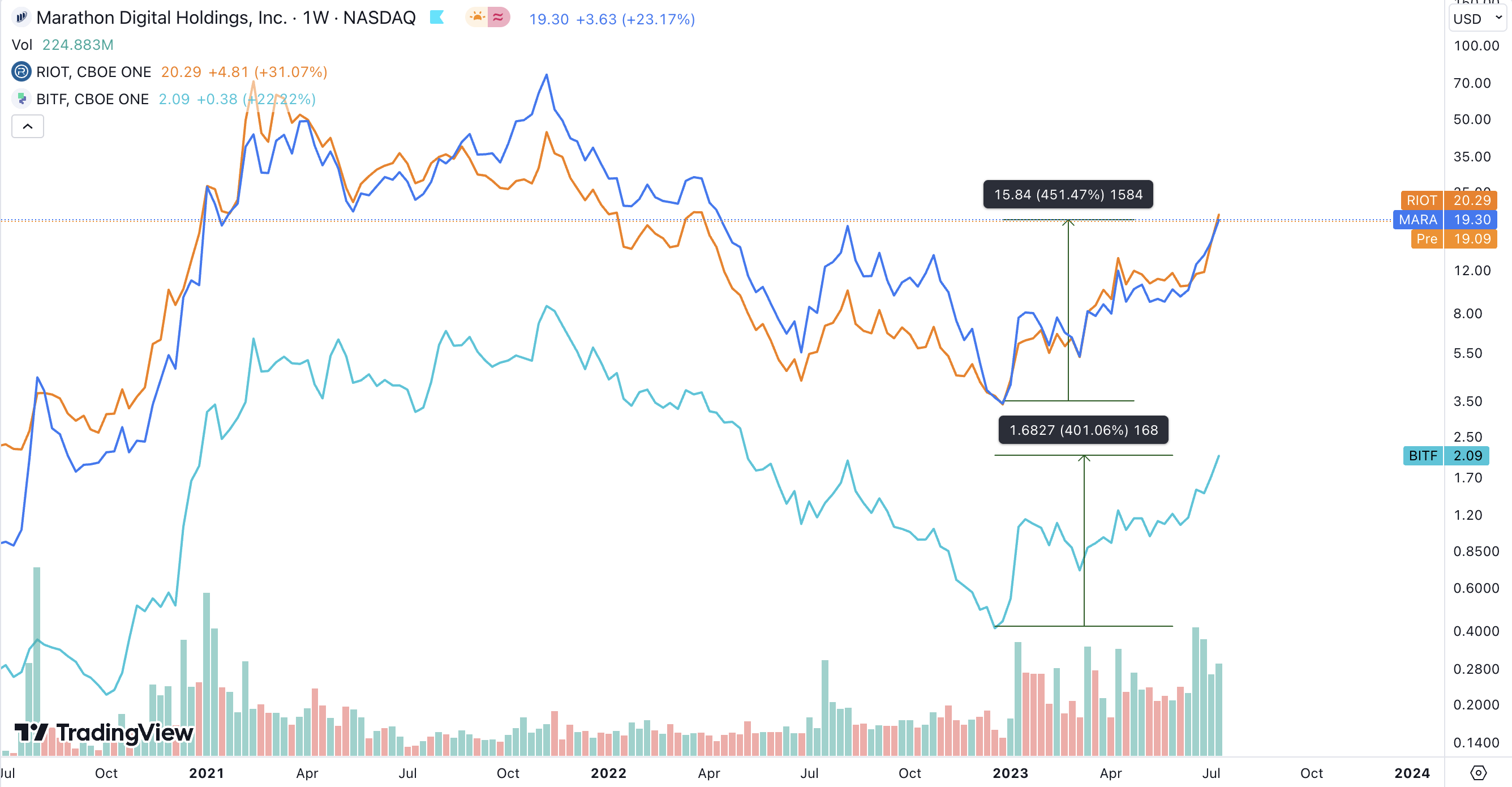 💻 MATIC Upgrade to POL:
The ambitious plan to transform its native token, MATIC, into a new token called POL has been made public by Polygon, a prominent Ethereum scaling solution. The plan, which is a component of Polygon 2.0's roadmap, intends to address scaling issues while upholding the ecosystem's high level of security. POL will function as a versatile token that may be used to validate various Polygon-based networks if it is accepted by the community. The plan increased MATIC's value; the token now trades at $0.857 after rising as much as 2.6% to $0.747 in the first three minutes following the release.
📉 US Dollar Decline!
Due to lower-than-expected CPI statistics on Wednesday, the US Dollar Index (DXY) fell below the critical 101 support level. Inflation in the United States has continued to fall, and analysts now expect the FED to reach the peak of its rate-hiking cycle before the end of the year. Liquidity is leaving the global safe-haven currency and returning to risk assets. On the back of falling inflation figures, equities and cryptos have risen to the upside. The S&P500 is now only 6% away from its all-time high of 4814 back in January 2022.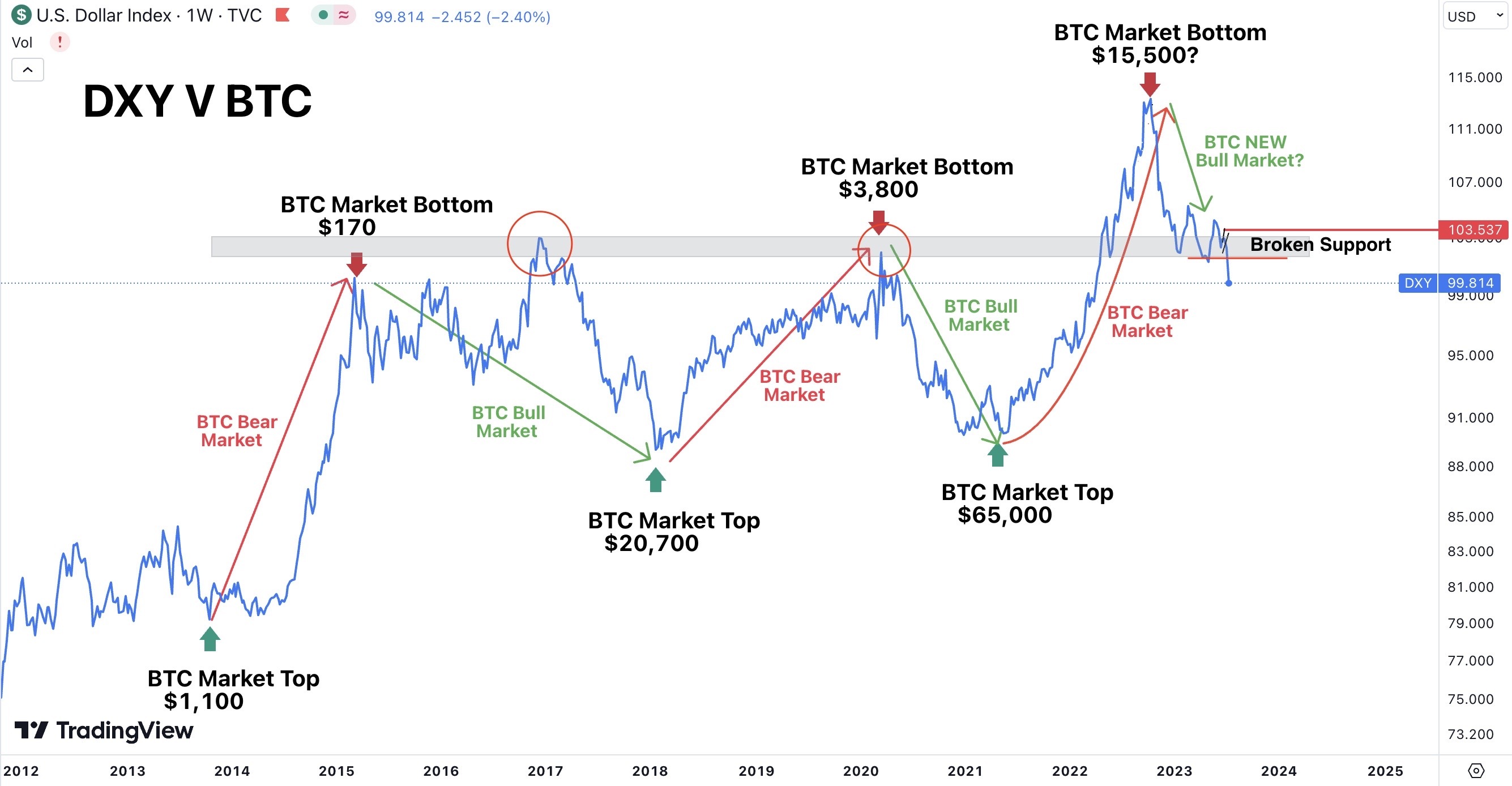 Want to learn more about the cryptocurrency market? 
Book a crypto consultation: https://calendar.app.google/rxKpUoUim3C9s6WFA
Does your business have a cryptocurrency solution in place? https://www.iconomi.com/for-business
Investing in Crypto - Guide
Learn about the cryptocurrency market, discover Crypto Strategies, and master the art of building your crypto portfolio.
Download