Crypto Market in Q3 2023
The crypto market in Q3 2023, echoing the broader mood of the year, has been steeped in challenges and caution. The year began with the crypto market recovering from significant losses in 2022, where Bitcoin dropped 64% and many tokens saw a decline of 80-90%. The environment was one of "Extreme Fear" as indicated by the Crypto Fear and Greed Index.
Despite the grim outset, January 2023 witnessed remarkable gains in crypto. Bitcoin surged by 40%, Ethereum by 33%, and numerous tokens doubled in value. While there were genuine risks, they were arguably already factored into the prices, making the stage ripe for a bull market's onset.
The situation in 2023 evolved. The Federal Reserve's rate hikes seem closer to an end, and although the SEC persists in its actions against crypto firms, some significant legal victories have favoured the industry. Current indicators suggest we're in the "scepticism" phase of the bull market. While crypto trading volume has decreased, major corporations are still making significant moves in the space. For instance, Google is delving into blockchain, Paypal is launching its stablecoin, and Blackrock, the world's largest asset manager, has applied for a Bitcoin ETF.
Ongoing Bearish Sentiment
Starting from 2022, the crypto arena has been overshadowed by a bearish sentiment. In 2023 the market recovered, but by Q3 2023, bearish sentiment intensified, with fundraising figures falling to their lowest since Q4 2020. The quarter saw an aggregate funding of just under $2.1 billion across 297 deals, denoting a significant 36% dip from the previous quarter in both funding and deal volume. But it's not all bleak, we've also seen some enormous increases in coin prices.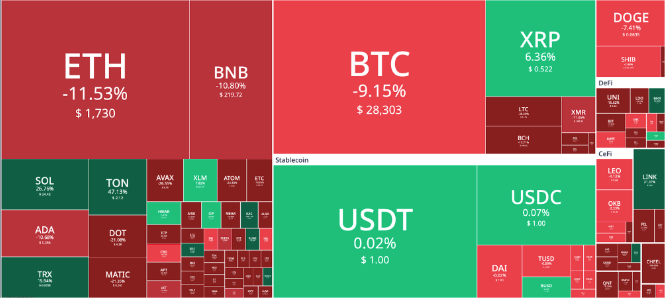 Data from 9 October 2023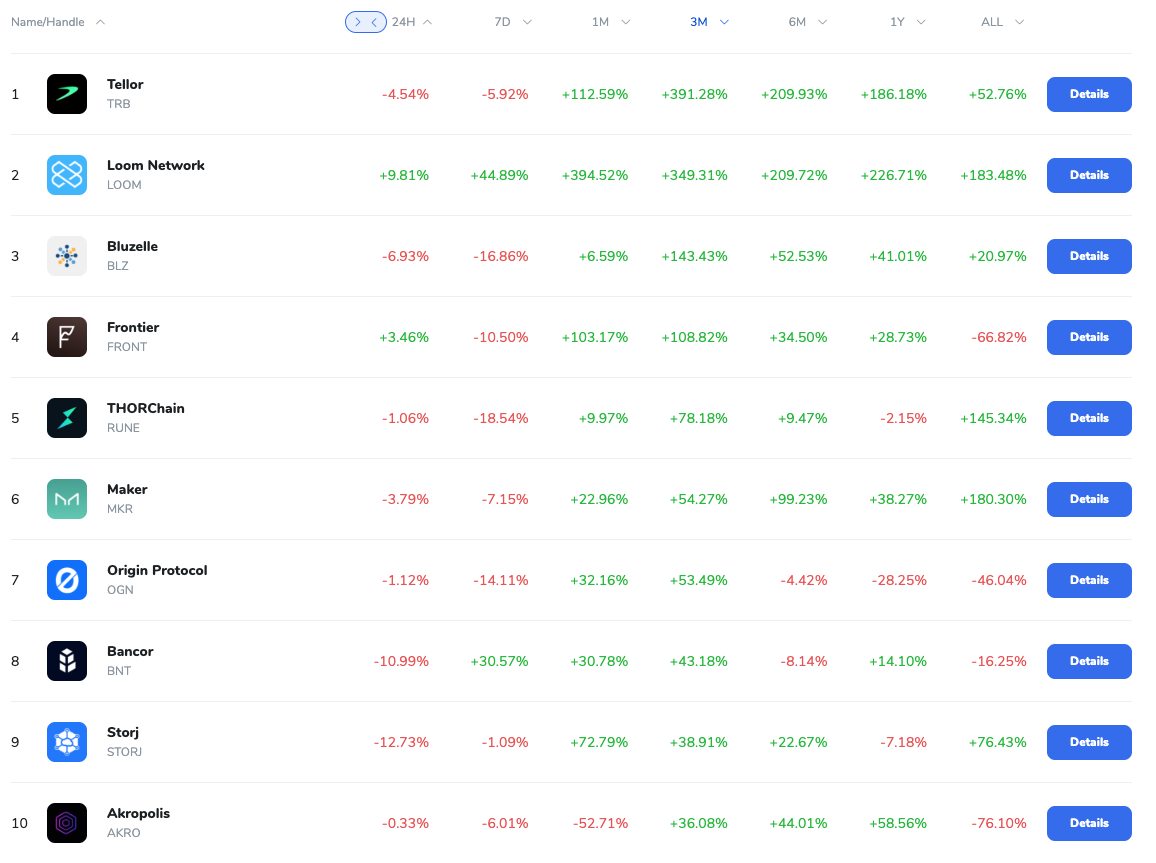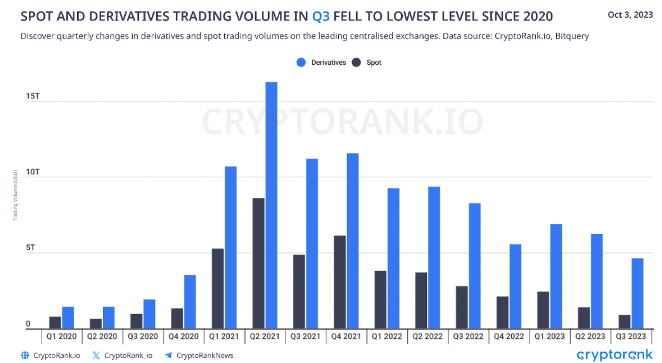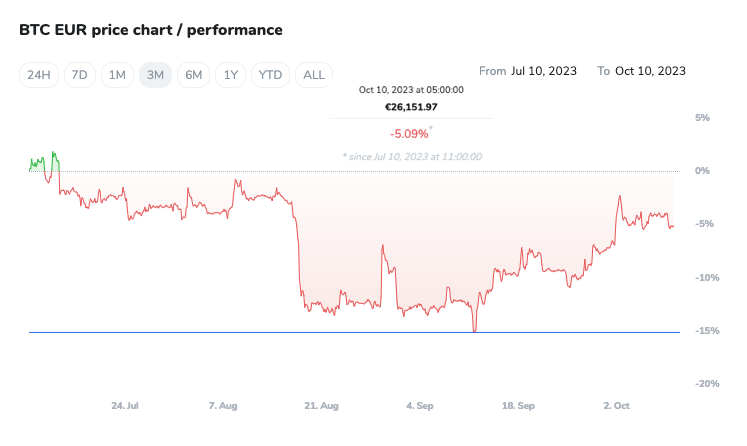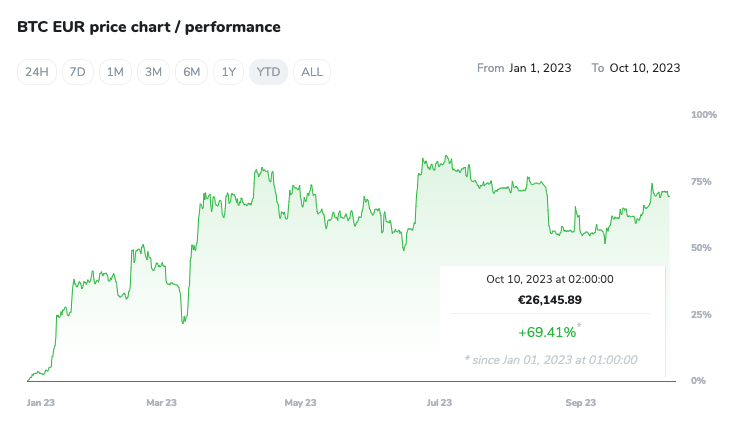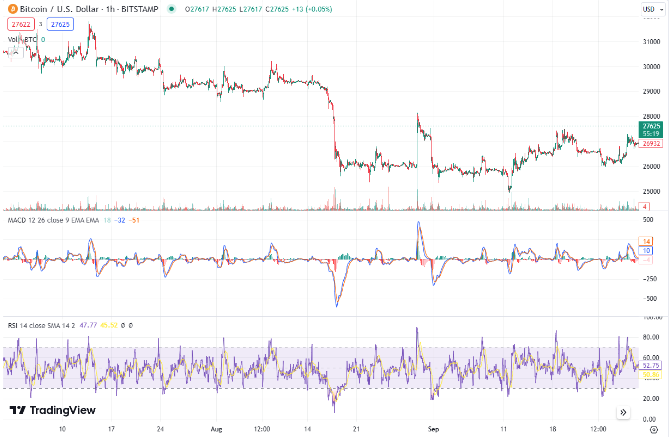 Evolving Fundraising Dynamics
There's been a noticeable tilt towards initial fundraising stages. Seed funding stood out, amassing $488 million across 98 rounds. Comparatively, the proportion of deals focused on early-stage ventures, spanning Pre-Seed to Series A, surged from a 37% deal share in Q4 2020 to an impressive 48% in Q3 2023.
This change signifies a strategic recalibration by investors. Amid a bear market replete with uncertainties, the focus seems to be on projects with significant upside potential, banking on considerable returns when the tide turns.
Strategic Investments Emerge as a Key Trend
The quarter saw a spike in strategic investments, punctuated by high-value corporate and private equity deals. For instance, Islamic Coin's $200 million investment stands out. Strategic rounds, which once constituted a negligible 0.2% during the bull run's peak in Q4 2021, skyrocketed to 22% in Q3 2023. This indicates that projects might be seeking short-term financing or exploring mergers with bigger entities.
Funding Distribution Across Sectors
Chain infrastructure, DeFi, and gaming sectors continued their dominance in Q3. However, the services sector, encompassing areas such as marketing and security, managed to breach the $100 million mark in funding over the year. A trend worth noting is the increasing emphasis on infrastructure projects at the potential cost of user-centric applications. This bet might be risky, as lacking potent user-facing applications could hinder anticipated ROI from infrastructure investments.
Among the sectors, chain infrastructure commanded an 18% share of the funding pie. However, DeFi reigned supreme in deal count, with 67, and gaming secured investments close to $250 million.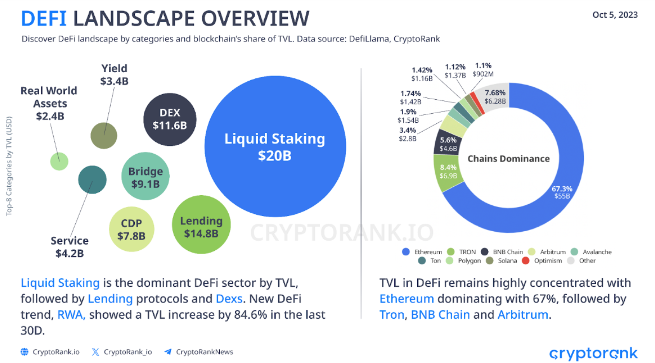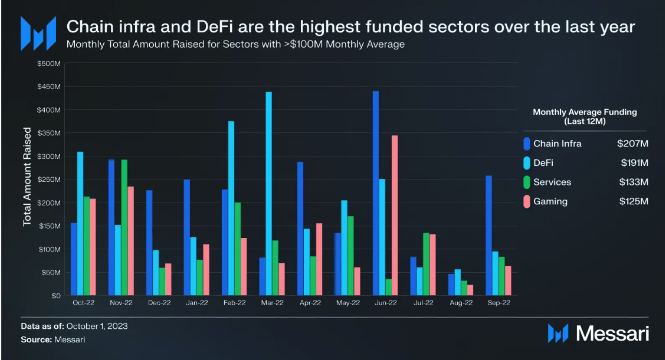 Security Concerns in the Cryptocurrency Sector
The third quarter also underscored vulnerabilities in the crypto sector. A concerning 59% spike in cyberattacks on crypto platforms was reported, resulting in losses exceeding $685 million, a considerable rise from the $428 million loss the previous quarter. Notably, Mixin Network, Multichain, and even the renowned Coinbase-owned Base faced severe breaches, underscoring the escalating threats.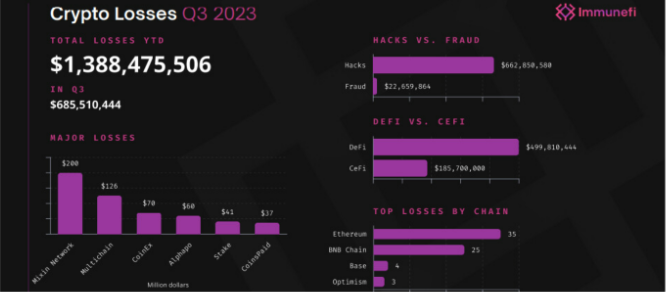 Regulatory Challenges: Chase Bank's Stance on Cryptocurrency
Adding to the challenges of the quarter was the scrutiny around Chase Bank's policy of dismissing cryptocurrency payments. Advocacy groups like Bitcoin Policy UK have raised concerns, emphasising the inconsistency between such policies and the UK's ambition to emerge as a crypto asset nexus. There's a growing clamour for a review of such restrictive practices, given their potential to impede the industry's growth.
Concluding Remarks
The third quarter of 2023, though marred by a prolonged bearish sentiment and evolving challenges, also highlighted the crypto industry's resilience and adaptability. Strategic shifts towards early-stage projects, combined with a focus on key sectors like DeFi and chain infrastructure, might well be the foundation for the next innovation phase in the crypto domain.
Investing in Crypto - Guide
Learn about the cryptocurrency market, discover Crypto Strategies, and master the art of building your crypto portfolio.
Download