Crypto Funds' AUM Growth
We saw a remarkable surge in assets under management (AUM) for crypto funds in recent years. From 2018 to 2022, these funds have experienced substantial growth, and the trend continued with a significant spike in AUM in July 2023. 
Since the beginning of 2018, the AUM of crypto funds has been on an upward trajectory, reflecting the increasing interest and investment in the digital asset space. The cumulative AUM of crypto funds worldwide exceeded the $20 billion mark in 2020, showcasing the growing confidence of investors in this emerging asset class.
During this period, crypto funds diversified into two primary categories: venture capital crypto funds and crypto hedge funds. The former adopted pre-ICO investing strategies, allowing investors to capitalise on the potential upside of early-stage projects. On the other hand, crypto hedge funds engaged in active trading of digital assets under the guidance of skilled asset managers, aiming to achieve profitable returns from various market conditions.
Cumulative value of assets under management (AUM) of crypto funds worldwide from 1st quarter 2018 to 3rd quarter 2021 (in million U.S. dollars):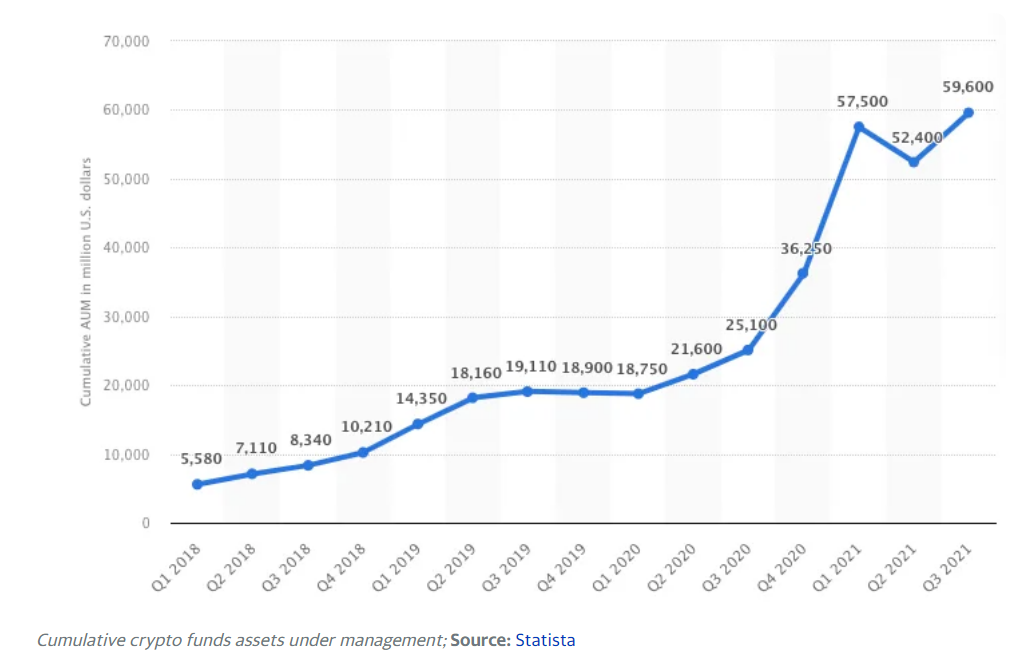 Despite facing challenges such as regulatory uncertainties and custody issues, crypto hedge funds managed to thrive, contributing to the overall growth of the AUM in the crypto fund industry. The resilience of these funds and the surging demand for digital assets propelled the average AUM value of crypto hedge funds to approximately $58.5 million by the end of 2021.
In July 2023 we witnessed an unprecedented spike in AUM for crypto funds, indicating a renewed surge of interest and investment in the cryptocurrency market. This spike was catalysed by various factors, most notably a partial court victory won by Ripple (XRP) over the U.S. Securities and Exchange Commission (SEC). The court ruling, which stated that the sale of XRP tokens on exchanges did not constitute investment contracts, led to sharp price gains for XRP, as well as other altcoins like Stellar's XLM and Solana's SOL.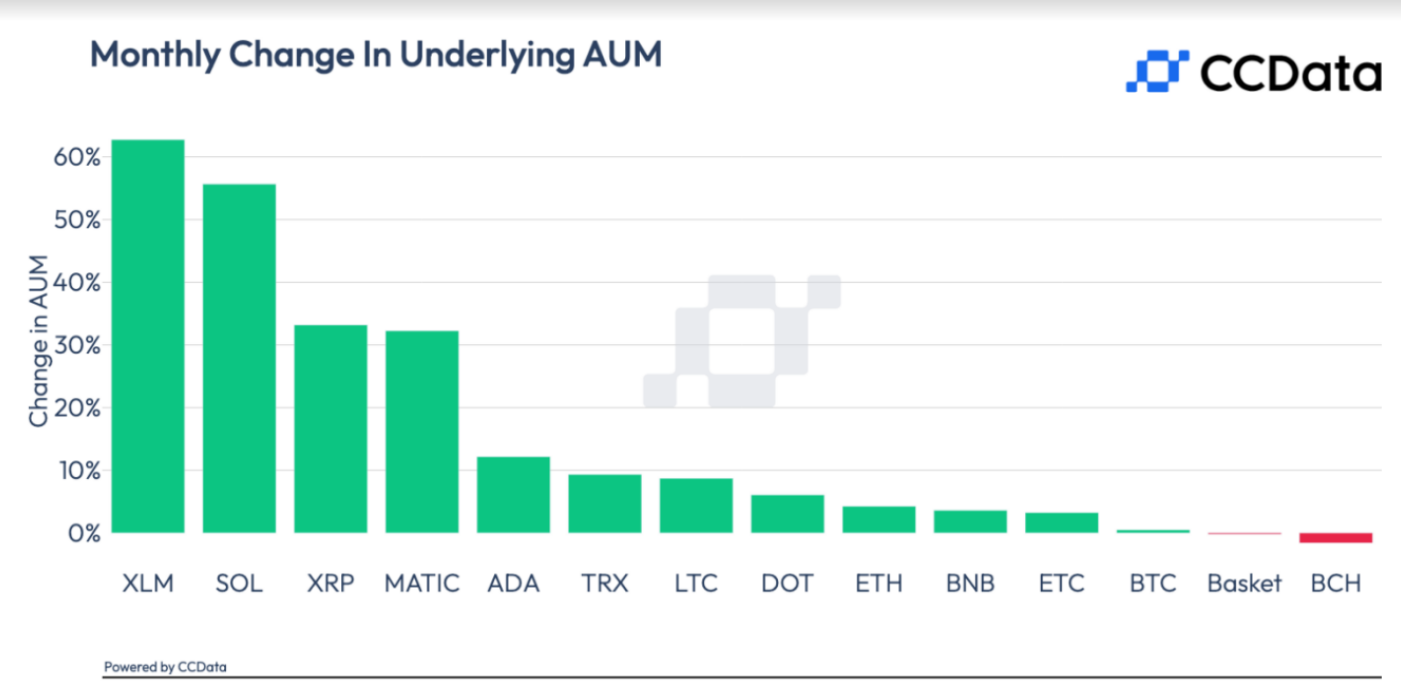 The positive sentiment surrounding these cryptocurrencies and the broader crypto market fueled an inflow of investments into crypto funds linked to XLM, XRP, and SOL. Stellar's XLM-based products witnessed an impressive 62.7% increase in AUM to $17.3 million, while XRP-based products recorded a 33.2% increase to $65.7 million. Similarly, SOL-based products saw a substantial 55.7% increase in AUM to $87.8 million.
Investing in Crypto - Guide
Learn about the cryptocurrency market, discover Crypto Strategies, and master the art of building your crypto portfolio.
Download