How To Guides
Feb 17, 2020
How to create posts and communicate with the community
Connect to your investors
Share your thoughts. Engage your investors. Make them your #1 fans
P.s. You don't have your own Crypto Strategy yet? Don't worry, you can easily create it here.
TOP 3 Reasons why you should Communicate
Build your own community
Encourage investors to return back to your Strategy
Increase your average investment amount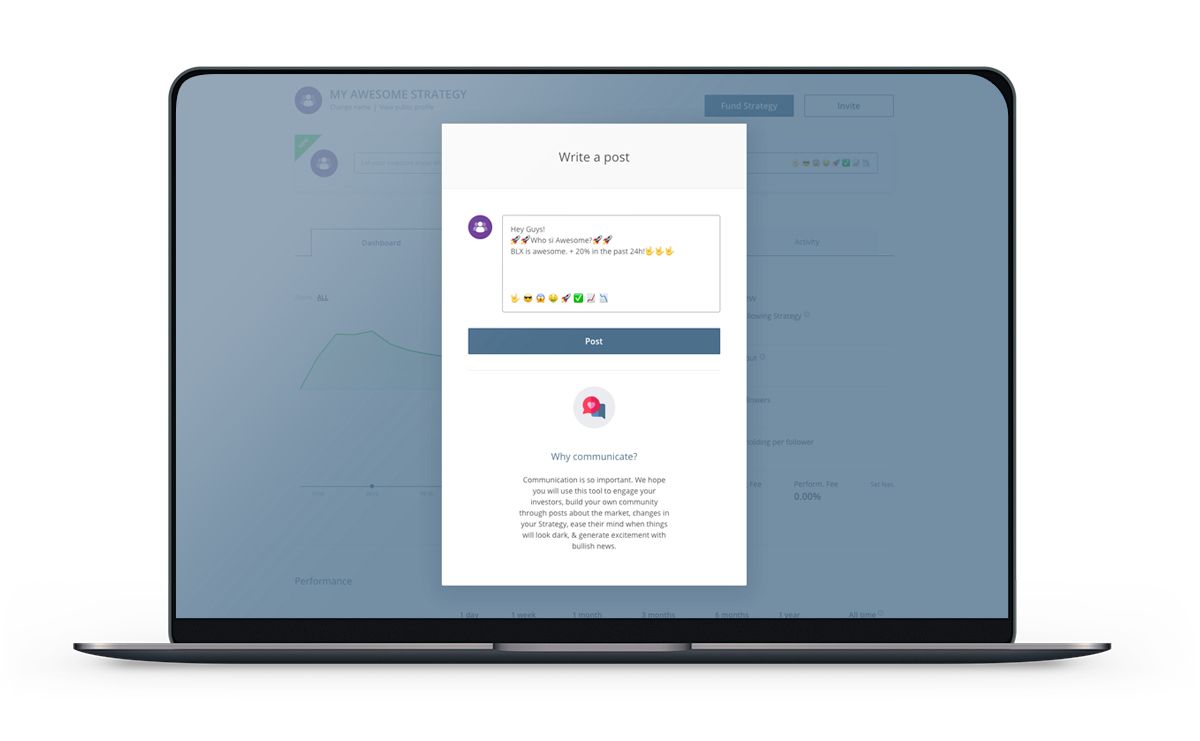 OUR 5 Ideas on what to post:
Market happenings
Changes in your Strategy
Ease your investors' mind when things look dark
Generate excitement with bullish news
Bring your personality to the posts
How to bring new investors to your Crypto Strategy?
Use our Referral Program –- it's simple and is built in a long-term way. You can earn something extra every time a new friend invests in any of the Crypto Strategies. Check out how it works .
P.S. In January 2020, one user got €786.55 from the Referral program. Pretty cool for a passive income, right? 